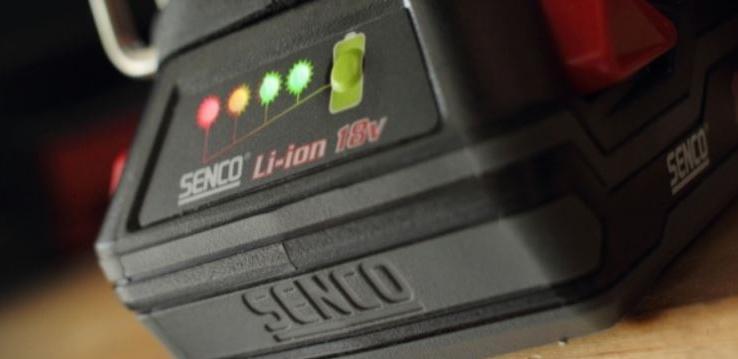 It's hard to ignore the increasing presence of cordless tools coming to market. Today, let's take a look at those different types of cordless nailers. We'll look at brand, product application, and variation(s) of cordless technology available. Let's start by breaking down the core categories of cordless.
Framing Nailers & Metal Connecting Nailers

Cordless framing nailers have improved quite a bit since the first Paslode Impulse tool was released in July of 1986 - nearly 30 years ago to the day. Today, Paslode cordless tools have improved in every possible way: lighter body, longer battery life, quicker recharge time and more. The CF325XP (905600) is Paslode's current contender in a long running legacy of cordless framing tools. Powered by lithium-ion battery and orange framing fuel cell, the CF325XP is designed for heavy-duty, everyday use.
While Paslode has dominated this segment of the market for many years, another key player is quickly gaining notoriety for their contractor-grade cordless technology. That's right, we're talking about our friends at Dewalt. Currently on their second generation lithium-ion framing tool, Dewalt's MAX XR battery boasts more power and longevity than ever before. Dewalt has also managed to eliminate the need for a fuel cell, without compromising performance. Dewalt's system is as simple as plug-and-play. With the recent release of their DCN693M1 cordless metal connecting nailer - the first of its kind - we've got a hunch this won't be the last cordless nailer from Dewalt.
Our Recommendation:
If you don't mind occasionally replacing a fuel cell, Paslode has led cordless framing sales for decades. For tried and tested quality, Paslode is a sure shot.
If you're looking for the latest technology, there's no doubt that Dewalt offers a game changer. The MAX XR battery system eliminates the need for fuel cell, and offers improved driving force and length of time between charging cycles.
Finish & Brad Nailers
Unlike the cordless framing market, you'll see a lot more competition when comparing cordless finish and trim nailers. Two main factors dictate the widespread growth for this segment of the industry - market share and tool design. Generally speaking, the market for finish and trim nailers is infinite. Between contractors, weekend warriors, and woodworking hobbyists, there is always a demand for finish nailers. Paired with the fact they require much less energy to drive small finish or brad nails into place, you have a recipe for success.
Just like the framing nailers above, most cordless finish nailers come in the same two variations, either with fuel cell and battery, or powered by battery only. Grex recently launched the GC1850 cordless brad nailer, which is powered by fuel cell and AAA battery power only! Don't worry about constantly replacing those AAA's in the Grex either, this cordless brad nailer is rated to run up to 50,000 shots per battery cycle.
Looking at fuel cell finish nailers, Paslode once again leads the industry with its lineup of lithium-ion tools. Introduced to replace the aging line of Paslode Impulse nailers, these new lithium-ion powered tools are lean and efficient. The most recent addition to Paslode is their all-new 18 gauge brad nailer, the IM200Li (918000). Featuring several benefits over its predecessor, the Paslode IM200-F18 (901000), the IM200Li lithium-ion brad nailer offers a lightweight design, long-range battery life, battery standby position to conserve charge, tool free depth adjustment, reversible belt hook, and no mar tip - among other benefits.
Moving away from the fuel cell, Senco and Dewalt continue to battle for control of the battery-only market. A long-time leader in innovation, the Senco Fusion is available in cordless variations ranging from 15 gauge finish nailer down to 18 gauge brad nailer. The Senco Fusion cordless system continues to receive praise for its innovative features and proprietary design. However, Dewalt recently answered the demand for better, more powerful batteries when they introduced the 20V MAX lithium-ion battery pack. Built to compete with Senco's Fusion, we've seen a growing demand for Dewalt's new product(s) - which includes their DCN660D1 16 gauge cordless finish nailer.
The Verdict:
Only time will tell the ultimate winners in this extremely competitive segment of cordless tools. As new technology continues to emerge, we expect to see several new products come to market in the next calendar year. We also predict a full transition to lithium-ion batteries, for those brands still offering NiCad models or similar.
And, if you're a diehard air tool enthusiast, there's good news for you too. Despite advancements in cordless technology, we don't foresee pneumatic tools fading into the abyss any time soon. With a network of contractors and tradesmen that swear by pneumatic nailers and staplers, we have a hunch these tools will also benefit from enhanced technology and performance.
So, would you consider cordless?
~The Nail Gun Depot Team