How To Select The Right Finish Nailer For Your Project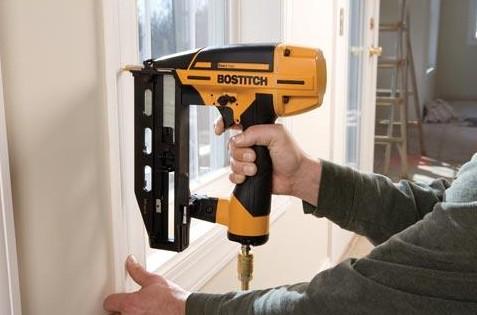 Shopping for a new finish nailer can be a daunting task if you haven't done your homework first. While many models look and feel very similar, there are certain features that set one finish nailer apart from the other. Depending on your needs, this can play a major role in making an informed decision - leading to a purchase. Let's take a look at the differences between certain types of finishing nail guns.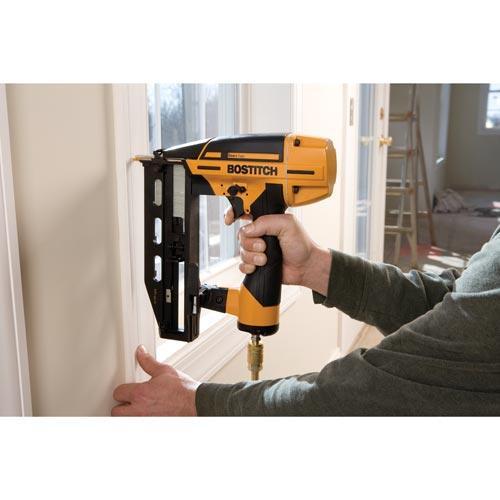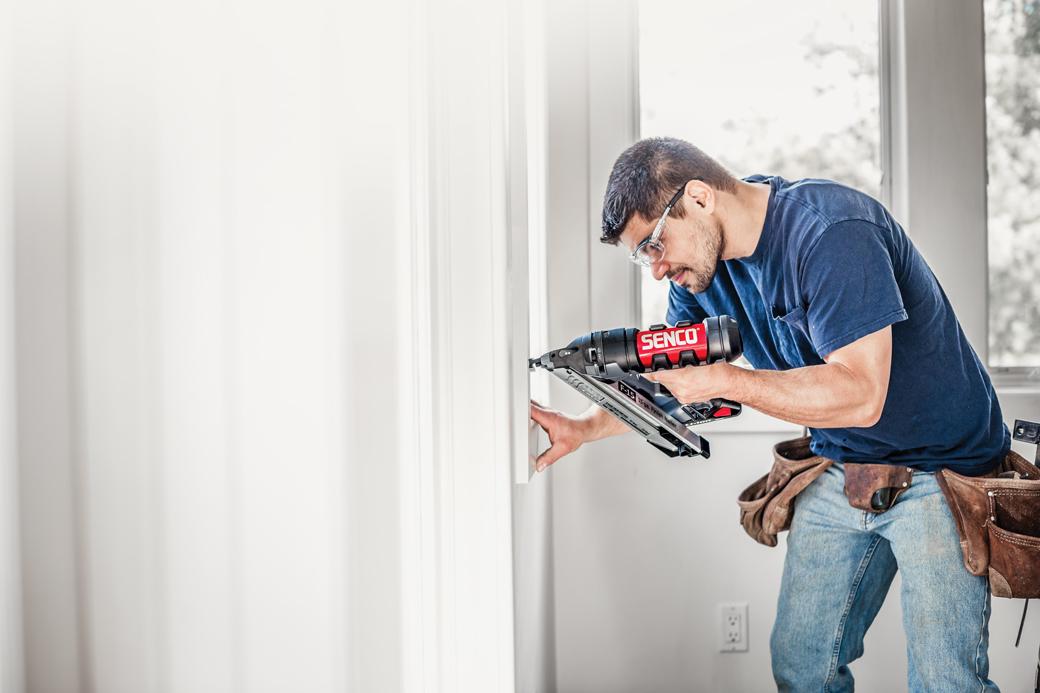 Similarly,

16-gauge finish nailers are ideal for many of the same applications as their 15 gauge counterpart. This includes projects such as installing door and window trim, baseboards, paneling, crown modeling, door jambs and more. The biggest difference between the two tools, 16 gauge finish nailers are generally smaller and lighter. Becaus

e

16-gauge nails

have a slightly smaller diameter, many believe that the

1

5-gauge nail

provides more holding power - depending on the type project you are looking to complete. You can find a wide variety of both angled and straight magazine 16 gauge finish nailers. Another cordless tool that ranks highly with contractors, the

Paslode IM250A-Li

drives

16-gauge angled finish nails

and comes with a five-year warranty from

Paslode

.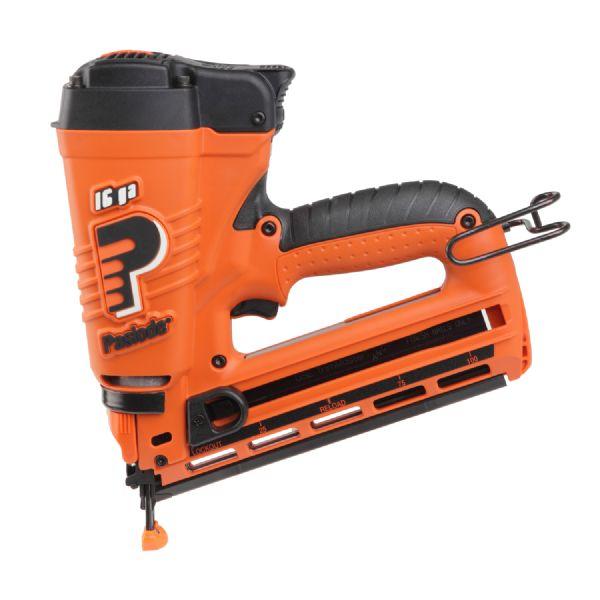 Arguably, the most popular among finish nailer buyers who are purchasing a tool for DIY or occasional-use,
18 gauge brad nailers
are built to handle trim, paneling, furniture repair and so much more. Brad nailers act as the catch-all tool for finish and trim applications. Keep in mind, brad nailers that can handle a 2" or larger fastener lend the most versatility. One of our favorites,
Bostitch
recently launched its
Smart Point line of finsh and brad nailers
. These tools are pneumatic, which means you'll need an air compressor, but offer some of the most precise nail placement available. The advantage to Smart Point, a narrow nose allows the user to access hard to reach areas with ease - while also reducing surface damage caused during firing. Similar to the Fusion family, Bostitch offers Smart Point nailers in 15 gauge (BTFP72155 
DA
and BTFP72156 
FN
),
16 gauge
, and
18 gauge
variations.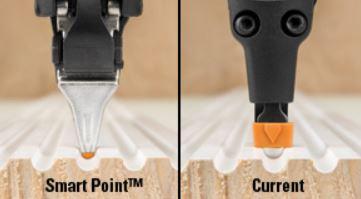 Last in the finish fastening family, pin nailers offer the least holding power, but are perfect for projects that require a small nail, such as those used in birdhouse building, small trim, picture frame work, and light wood assembly. Commonly available in either a
21 gauge
or more popular 
23 gauge
variation, pin nailers are ideal for any application that requires a narrow fastener. Pin nails are also available in both
headless
and
headed
variations, just be sure that the tool you are using is compatible with the fastener you are intending to use. When it comes to pin nailers,
Grex
maintains a commanding share of the market - offering six different models of 23 gauge pin nailer. Affordable and reliable,
Grex pin nailers
are a safe choice for any first-time buyer.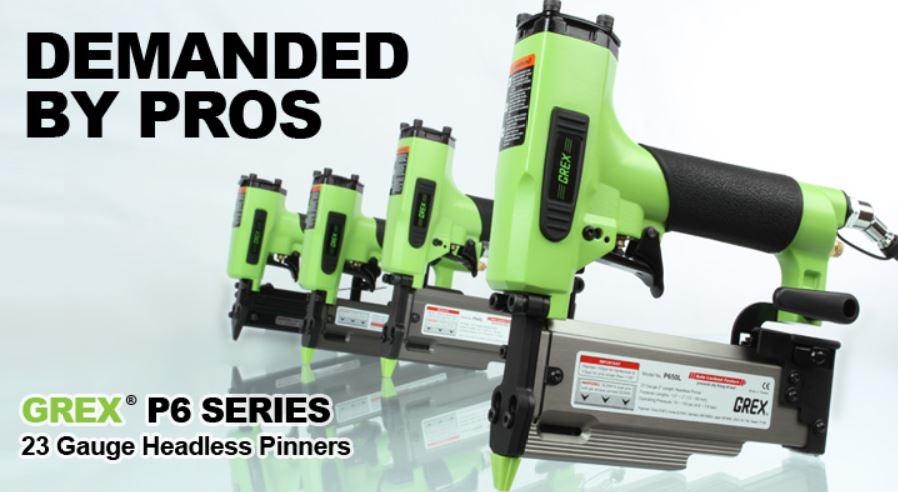 Now that you know the difference between finish, brad and pin nailers - which one best suits you?
~ The Nail Gun Depot Team