Nail Gun Depot's Top 5 Holiday Gift Ideas For 2016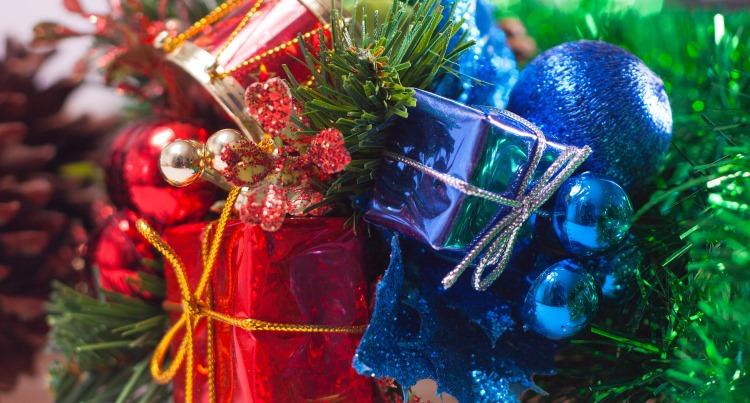 Tis' the season to surprise your favorite woodworker or craftsman with the latest and greatest new tools and accessories. This year, we've included our top five picks that are certain to make for a Merry Christmas and Happy New Year. Check out Nail Gun Depot's top gift ideas for the holidays, and steal a deal for yourself, family and friends.
A true stocking stuffer in price and size, grab Grex's all-new edge guide and enjoy precision nailing with most Grex 23 gauge micro pinners, or 18 gauge Grex brad nailers. Available in two models, the FT230.1 is fitted to work with most Grex 23 gauge micro pin nailers, including the P635, P645, P645L, P650 and P650L; while the FT180.1 18 gauge edge guide supports both the Grex 1850GB "Green Buddy," as well as the new GC1850 cordless brad nailer. Both edge guides retail on Nail Gun Depot for $25 plus shipping, OR can be obtained for FREE when purchasing any participating Grex holiday promo bundle with respective tool and sample fasteners. Holiday bundles are limited-time and limited-quantity items, so be sure to grab a kit before they're gone!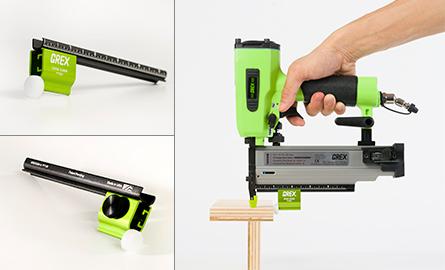 Looking to charge things up? A Dewalt FLEXVOLT battery may be the perfect accessory for your favorite woodworker. Don't let the $155 price "shock" you, Dewalt's FLEXVOLT System is setting a new industry standard. The DCB606 FLEXVOLT 6.0 Ah battery pack is the first of its kind, powering 20V MAX tools, 60V MAX tools and 120V MAX tools; and offering three times the power compared to the DCB9096 18V battery, and four times longer run time than the DCB201 1.5 Ah battery packs. Needless to say, we had to include it on our list. Just make sure you have a corresponding Dewalt cordless tool to use your FLEXVOLT battery with.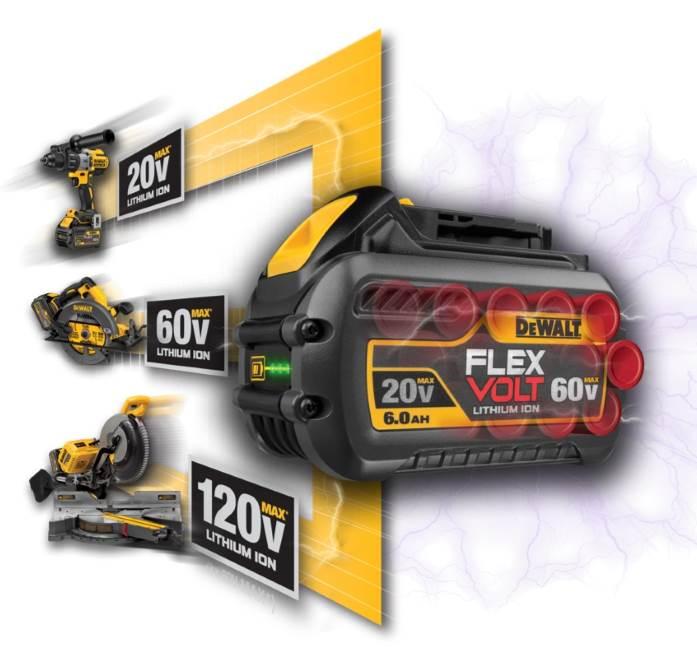 When it comes to electric staplers, Fasco's Maestri 7C-16 (63100) rules the roost. Designed with reinforced fiberglass and offering a super durable body, the 7C-16 electric stapler maximizes power and speed. Don't take our word for it, this electric upholstery stapler can fire up to 100 staples a minute! Users also benefit from a removable front plate for jams, rear-loading magazine with feeder, large trigger, and a safety device to prevent accidental firing. This 3/8" crown electric stapler is excellent for frame and picture construction, door and window frames, decorative trim, moldings, upholstery, furniture repair, cable sheathing, carpeting and more. Truly a multi-purpose device, get your own 7C-16 on Nail Gun Depot, now available for a limited-time at $149 - while supplies last. And, don't forget to add a Spotnails P-97482 heavy-duty upholstery staple remover to complete the ensemble.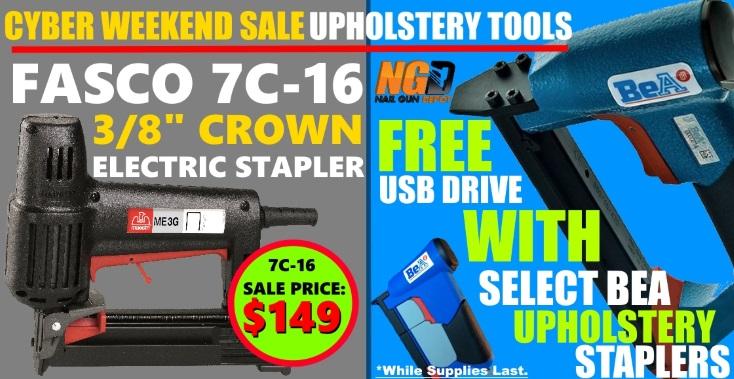 For the bundler, Senco is covering Christmas with their limited-edition 3-Tool Finish & Trim Combo Kit. Only available until supplies are depleted, the Senco 1Y0060N finish combo kit is perfect for all of your finish and trim woodworking and cabinetry projects. The kit comes complete with a FinishPro 35 15 gauge finish nailer, FinishPro 18 brad nailer, SLS18 finish stapler, and canvas tool bag for storage. The best part? You currently can get all this for a special $199 extended Cyber Weekend price! And, Nail Gun Depot is throwing in a FREE Senco PC0489 Blow Gun if you order before December 23rd. Whether you give this gift to yourself - or someone else - we doubt it will disappoint.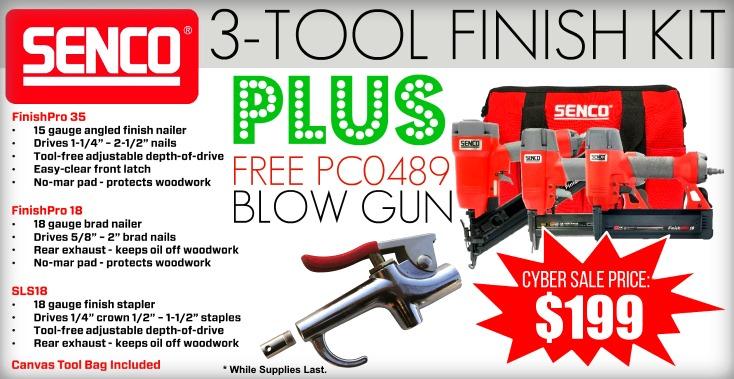 If you're shopping high-end for the holidays, our premium pick for gift giving this year is none-other than Hitachi's new lineup of lithium-ion cordless finish nailers. Available in extremely limited quantities before January 1st, this exclusive new series includes the NT1850DE 18-Gauge 2" Cordless Brad Nailer, the NT1865DM 16-Gauge 2-1/2" Cordless Straight Finish Nailer, and the NT1865DMA 15-Gauge 2-1/2" Cordless Angled Finish Nailer. Lose the air hose, compressor and gas fuel cartridges; this series of Hitachi cordless finish nailers is powered exclusively by Hitachi's all-new, upgraded 3.0Ah compact lithium-ion battery, which delivers comparable power at roughly half the weight. Not to mention, the battery is universal to all other Hitachi 18V Li-Ion slide type battery-powered tools. Pair that with Hitachi's Brushless motor technology, which adds longer run time, reduces maintenance, and improves durability - and we see each of these tools making for a happy New Year. The driving system used in these finish nailers is similar to Hitachi's pneumatic line, featuring a unique air spring drive system that uses compressed air to drive each nail. This results in zero ramp up time, increased shooting speed, recoil that feels like a pneumatic nailer, quicker response time between fastener shots, better flush driving- even at an angle, and easy maintenance. And if you aren't sold yet, Hitachi is even supporting these tools with a limited-lifetime warranty for complete peace of mind.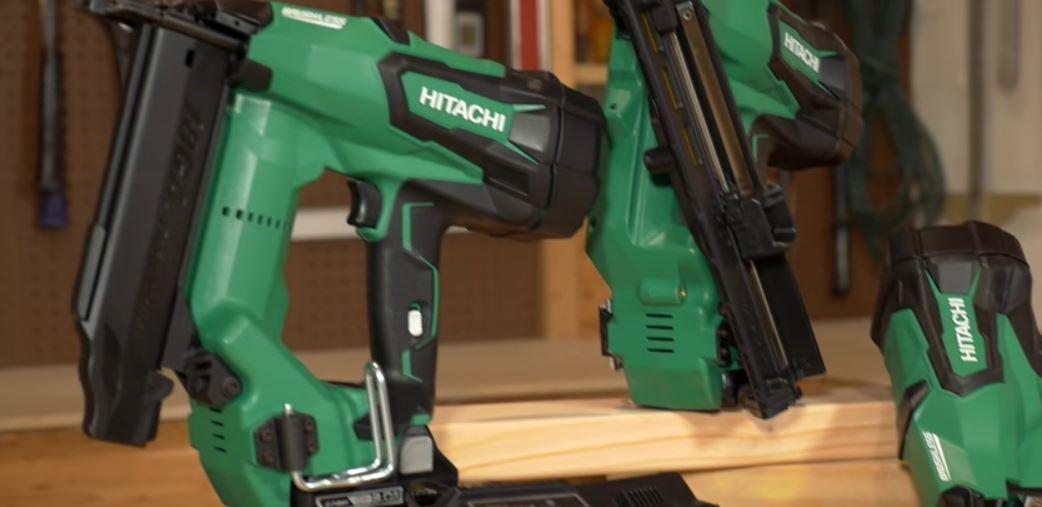 Ready to start shopping? Don't forget to order early and avoid the last minute holiday rush.
So, which of these items do you hope to find under the tree this year?
~Wishing A Happy Holiday Season From The Nail Gun Depot Team