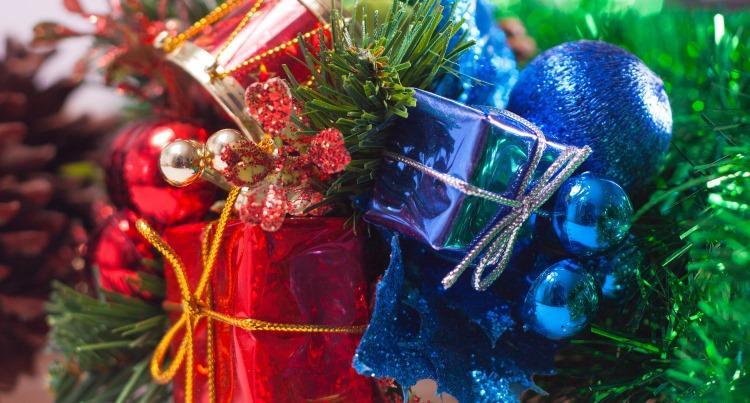 Somehow, December's crept up and it's already time to grab a holiday deal for your favorite woodworker! If you've got a tool nut on your list, we've got you covered.
You can find an affordable gift for the carpenter, flooring installer, upholsterer or all-around handyman in our holiday tool guide, below. Psst: Special sale prices—and stocking stuffers—are only around while supplies last.
Now, without further delay, Nail Gun Depot's 2018 Gift Guide...
Under $150—Flooring Tool, Micro-Pinner, & Upholstery Stapler
We love the Freeman PFBC940 Mini 4-in-1 Flooring Tool, not just because it doubles as nailer/stapler, but also because it's completely affordable. The versatile tool drives narrow-crown staples and brad nails from 5/8" to 1-5/8" in length. So you can switch from woodworking to flooring like a boss.
Stocking Stuffer: Free 50' air hose, complete with fittings.
Grex tools' dependability and power are practically legendary. The robust P635 23-gauge headless nailer features an auto-adjust fastener mechanism and a rear-exhaust with silencer. Part of a special holiday gift set, this micro-pinner's industrial-grade, yet lightweight design, is suitable for craft projects, decorative trim, and light furniture assembly.
Stocking Stuffer: Free edge guide, a $30 value.
Powerful but lean at 1.7" wide and 2 lbs., the German-made. BeA 71/16-421 upholstery stapler drives 1/4" to 5/8" staples with gusto. Great for handling trim work, bedding, upholstery, and cabinetry, this dexterous little tool is reliable and reasonably priced.
$150 to $300—Fencing Staplers, Brad Nailer, & Tool Belt
Freeman pneumatic staplers make installing (and repairing) fences more efficient, and easier on the user. The 10-1/2-gauge Freeman PFS105 fence stapler and 9-gauge PFS9 fence stapler feature ergonomic engineering, quick jam releases and top-loading magazines, not to mention they're relatively lightweight. The 9-gauge nailer includes an optional T-handle for greater control.
Stocking Stuffer: Free 50" hose with fittings & special holiday price.
For those who appreciate the quality and dependability of Hitachi/Metabo tools, the NT50A5 PRO 18-gauge brad nailer is a great choice for the carpenter. Ideal for crown molding, paneling, and window casing, it's powerful and versatile. The NT50A5 even has a thumb-actuated duster for easy cleanup.
Stocking Stuffer: Free stainless steel insulated tumbler.
Really, just take your pick of Occidental Leather's awesome gear. Their hand-crafted tool holders are made here in America, in Sonoma County, California. The leather is top-grain cowhide and reinforced with copper rivets. For the greatest flexibility, we suggest the OxyLight Adjust-to-Fit Belt, which has a high-mount hammer holder. 
$300 and Above—Finish and Framing Nailers, & Air Compressor
Senco's Fusion series eliminates the need for fuel cells, potentially saving hundreds of dollars per year. The 16-gauge F-16S Finish Nailer features a fast-charging battery and nose-mounted LED light. This powerful straight nailer is perfect for molding, furniture and cabinet framing, and paneling. 
For framing, the brawny Paslode CF325XP Cordless framing nailer offers impressive battery life and runs in temps as low as 14°F. For finishing, the Paslode IM250A-Li finish nailer has an angled magazine lets you navigate challenging areas. Each tool comes with a carrying case, battery, charger, and more.
Stocking Stuffer: Free spare battery, plus two fuel cells. 
Finally, we suggest the AIRSTAK Systainer compressor from RolAir. This compact cubical wonder is ideal for carpentry work that requires mobility and a quiet output (70 dB). The compressor rests in a Systainer case with pull-up handle, and has a removable cord that can be stored inside. The compressor weighs about 30 lbs and delivers 2CFM at 90 PSI.
Stocking Stuffer: Free RolAir T-shirt and limited-time sale pricing on select models.
~The Nail Gun Depot Team