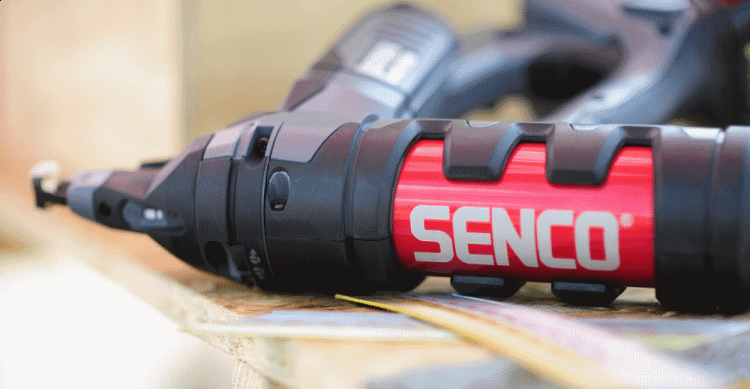 Senco Fusion finish nailers have become one of the most recognized cordless pneumatic finish and trim nailers in their class. The Senco Fusion packs innovation, technology and power - all in one handy cordless tool. Find out why you should try Senco Fusion - here on the Nail Gun Network.
If you read up on tools and fasteners, you've seen the Senco Fusion line featured in magazines such as Popular Mechanics, Journal of Light Construction, Tools of the Trade, This Old House and many more. A cordless finish nailer recognized for its features, performance and quality, the Senco Fusion stands out.
Want to know what sets the Senco Fusion apart from its competition? Senco Fusion tools feature an 18 volt lithium ion battery, which guarantees longer charge life with less down time. With a quick-charge system in place, you can renew 80 percent of your battery charge in only 15 minutes. Drive up to three nails per second with no waiting, with a battery range up to 500 nails per charge!
Features include a safety time out, precise depth of drive adjustment, bump fire operation, reversible belt hook, and LED work light. Senco cordless design allows access in hard to reach areas without cords or hoses. Snap the battery into place, and you are ready to nail finish and trim woodwork, baseboards, cabinets, paneling and more. The Senco Fusion is available in four different model types, a 15 Gauge Finish Nailer (5N0001N), 16 Gauge Straight Finish Nailer (6U0001N), 16 Gauge Angled Finish Nailer (5P0001N), and 18 Gauge Brad Nailer (6E0001N).
~ The Nail Gun Depot Team