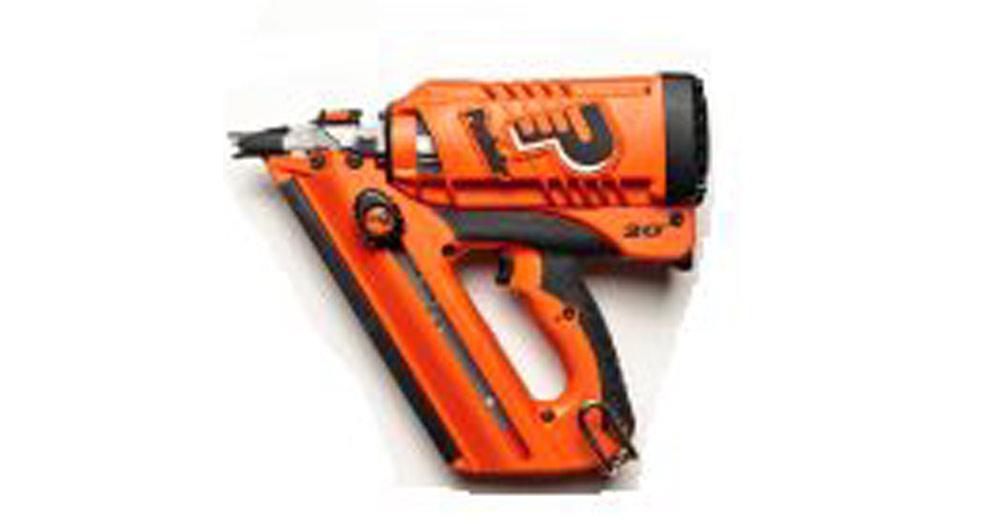 One of the most important woodworking tools on a home-building site, the framing gun will allow 
you to drive framing nails into support structures without hesitation. Uses can include anything from framing to sheathing, sub-flooring, truss building and decks. These nail guns are designed for heavy-duty use - and can drive a row of fasteners faster than many woodworkers can hammer one framing nail. 
There are two primary types available - cordless and pneumatic. Cordless framing nailers are powered by a compressed-air fuel cell, paired with a rechargeable battery. The older, more traditional sibling, a pneumatic framing nail gun, generates its energy through an air compressor. Either of these tool variations are perfect for the job site. A cordless framing gun will typically cost more than its pneumatic counterpart, however, you will find that it is much more flexible to use, as it isn't restricted to the length of an air hose. Consider how versatile you need your nailer to be when shopping for a new one.
A typical framing nailer will have either a bump-fire or single-shot mechanism, which will allow you to select between how you trigger a nail to be driven. Bump-firing allows you to suppress the nailer's trigger and continuously drive nails as the gun moves across a section of wood. Single-firing, on the other hand, requires you pull the trigger each time you fire a nail. As a safety precaution, almost every new nail gun will require that the nose be pressed against a surface, in order to fire a nail.
The magazine is another area of consideration, when shopping for a framing gun. Depending on your line of work, you will want to consider the benefit of a strip nailer versus a coil nailer. Typically, construction workers and builders who work in high-volume fastening environments prefer the coil nailer, as it allows for a larger magazine capacity - which increases productivity. A DIYer or light-use builder might prefer the strip nailer, as it is lighter weight, easier to load, and generally a bit more versatile. The biggest consideration between a strip or coil nail gun is magazine capacity - just be certain you are purchasing the correct nail for your gun.
If you need some help identifying the right nail for your nailer, use our Fastener Finder.
~ The Nail Gun Depot Team