Win Your Nail Gun Depot Wishlist!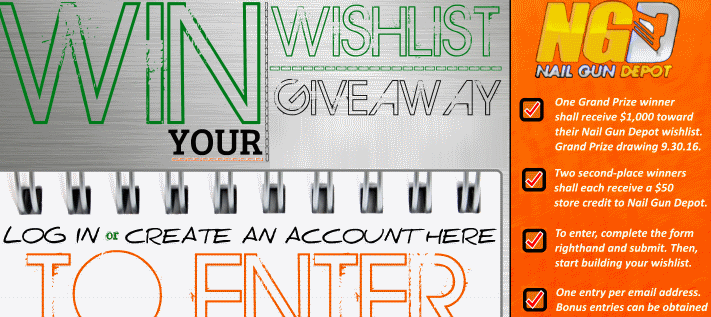 Nail Gun Depot is celebrating its new website with a "Win Your Wishlist Giveaway." That's right, we're giving away $1,000 toward your Nail Gun Depot wishlist! All you have to do is log in or create an account on Nail Gun Depot, fill out the entry form, and start building your dream wishlist.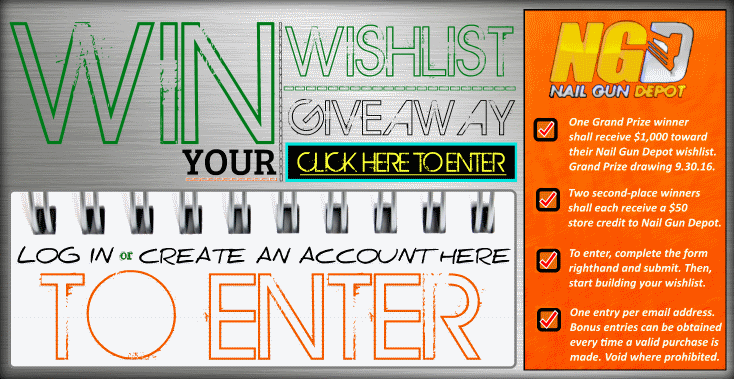 We kicked things off July 1st, and will continue through September 30th, 2016 - so there's plenty of time to get your entries in! But, the sooner the better - there's more than the grand prize up for grabs!
We'll be giving away several small prize packs, as we count down to the grand prize drawing for $1,000.00 in Nail Gun Depot store credit. Our grand prize winner will have the opportunity to purchase items directly from their personalized Nail Gun Depot wishlist.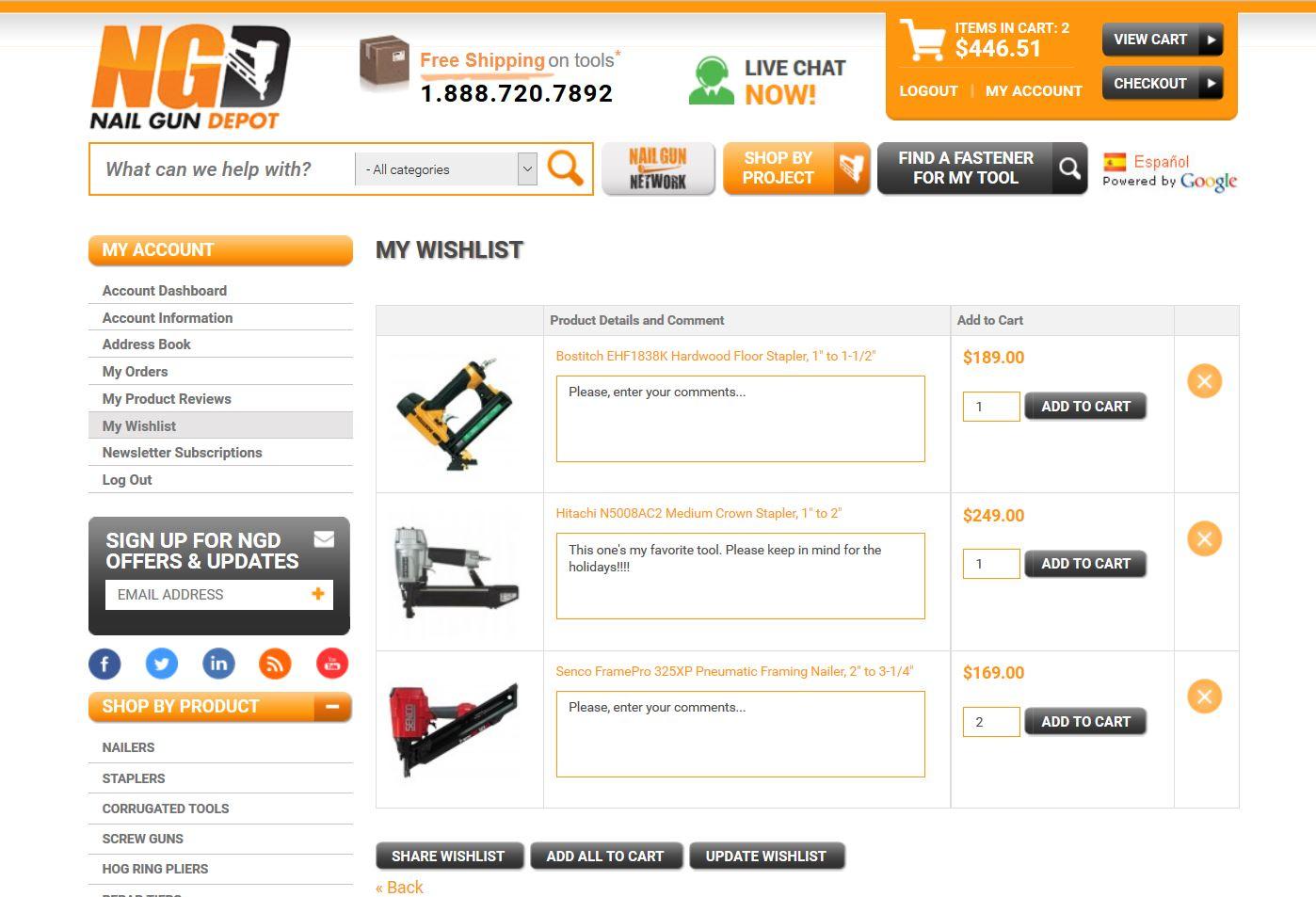 Don't forget, the grand prize drawing will take place on September 30th!
~The Nail Gun Depot Team
2 Comment(s)
Jeno Commesso
Jul 06, 2016 07:38
Looking for some new guns. Replacing all my old framing, siding, roofing guns. Just finished big job looking for something new and better and these sound great.
Nail Gun Depot
Jul 07, 2016 05:55
Good luck with your wishlist! Let us know if we can help.