Services for Government Customers
Buyers from federal, state and local governments, the military and educational institutions will find NAIL GUN DEPOT ready to be your company of choice.
Our dedicated government solutions team, available procurement contracts and national network offer an unparalleled supply chain for your needs.
COMPETITIVE PRODUCT PRICING
LOW-COST DELIVERY OPTIONS
DEDICATED NATIONAL SUPPORT TEAM & 2,200 + LOCATIONS
CONVENIENT PAYMENT OPTIONS
SUPPORTING OUR FEDERAL CUSTOMERS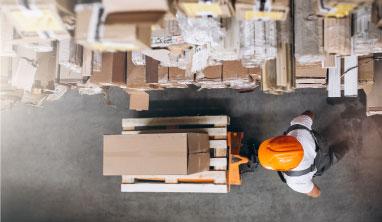 Federal Dollars Go Further
At NAIL GUN DEPOT we've made it easy for federal government buyers to get in and out quickly by offering automatic tax exemptions on all federal government purchase card transactions - both in stores and on homedepot.com. We also accept federal government purchase orders with appropriate approvals.
REQUEST PROPOSAL
YOU CAN REGISTER HERE
Once approved, use a that you select to document your exempt purchases.
Registration only takes a few minutes, and a temporary exemption will be issued when you successfully complete the process.
EARN UP TO 5% CASH BACK
When You Sign Up
Please complete the following form, after setting up an account. To best serve our customers, allow up to 2 business days for processing. For immediate assistance, call 1.888.720.7892.