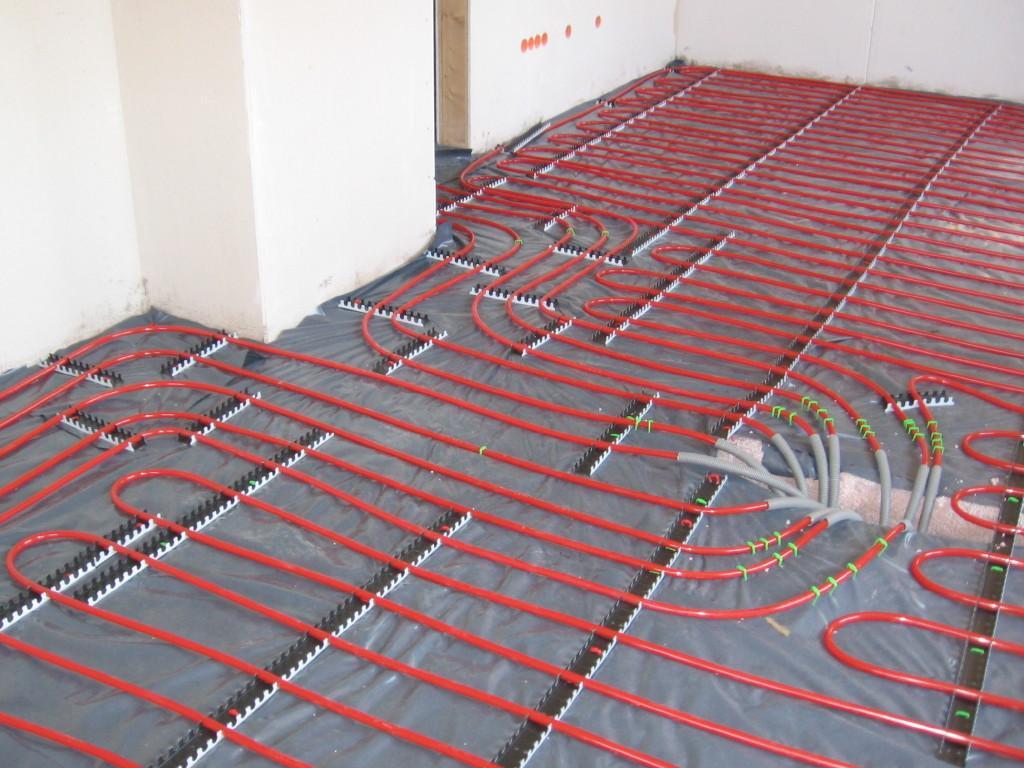 Homeowners ask, why upgrade to radiant floor heating? Picture this, it's a chilly morning and you take that first barefoot step onto a cold tile floor. The touch sends a chill straight through your body.
If you're fed-up with frigid floors, there's an alternative - radiant floor heating. Not only a benefit to your feet, heated flooring is a popular selling feature among prospective home buyers. And, installation is easier than you think.
PROJECT NOTE: You will have to remove your existing outer flooring when installing above the sub-floor. If you aren't prepared to re-tile or replace existing floors, don't start without the proper budget, materials and professional guidance. When installing above sub-floor, you will also have to cover the radiant heating grid with a layer of gypsum - or concrete - once the heating unit has been properly secured to the sub-floor. Any flooring material installed above the layer of gypsum can be installed as you would install flooring over a concrete surface.
Compared to other methods, such as hot water heating or forced air, radiant floor systems disperse warmth evenly, as they are designed to cover a maximum square footage for any given space. Typically used in tile bathrooms, radiant heat can be used in other areas of the home that present the proper conditions for installation.
PROJECT TIP: Before installation, confirm all electrical and structural specifications for the space you are working meet code. We recommend contacting a licensed electrician and general contractor to ensure your project is being completed both safely and legally. Confirm that the addition of radiant heating will not overload your existing circuits or create another hazard. Be sure to follow the installation instructions and consult professional expertise as required. Never work with live wires.
When ready to start, installation can be done two ways, either above the sub-floor or below it. In either instance, you'll need to make sure the radiant mat is stapled into place and secured to the sub-floor before proceeding. Spotnails offers two tools designed specifically for radiant flooring installation, the X1S1640RFH and the X1S3640RFH. Both of these wide crown construction staplers are designed specifically for the installation of radiant flooring.
Installing your radiant heating system above the sub-floor? Spotnails offers an attachable pogo stick (AS-99090), which eliminates the need to bend over for stapling. Simply place the tool's nose on your desired point of fastening, and pull the walking stick's trigger to activate.
As we mentioned earlier, once the wiring has been harnessed, connected and tested per your radiant flooring mat manufacturer's instruction, you will need to protect the radiant heating system by either installing insulation (for under sub-floor radiant flooring), or by adding a layer of gypsum (over sub-floor radiant floor installation).
Ready to heat your feet? Share your experience with radiant flooring below.
~The Nail Gun Depot Team