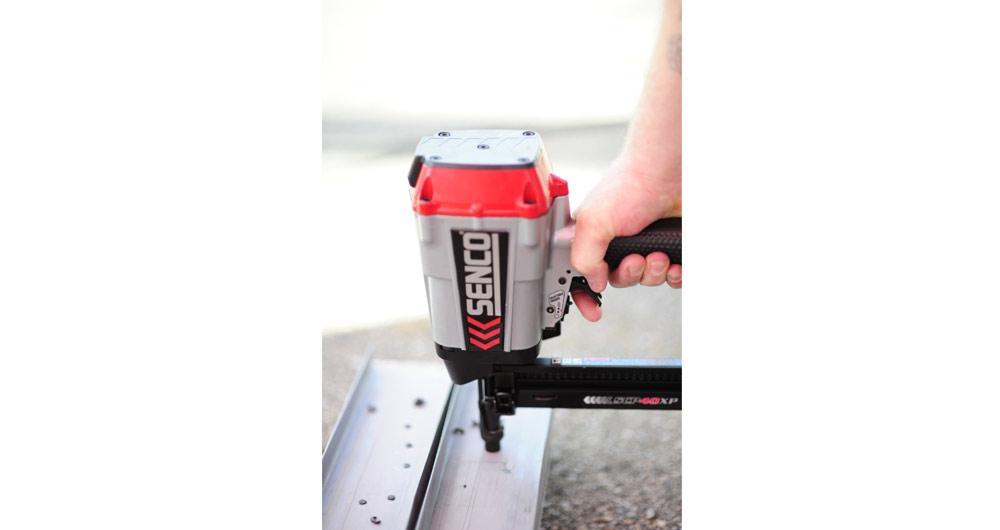 Typically, we look at the commonplace nail guns and staplers that can be found in most workshops or contractor's vans, but what about the tools that are not as common - yet equally important in function? This week, let's take a look at Concrete/Steel Nailers and their significance in the construction trade.
For the average do-it-yourself homeowner, chances are you won't have a need for one of these high-powered fastening tools - unless you are working with the basement's foundation or building a structure with concrete. The place where concrete/steel nailers (also known as "t-nailers") shine is as simple as their name - applications that require a nail being driven into concrete. Where a user would ordinarily have to drill into concrete to attach wood or other materials, the concrete nail gun eliminates the need for drilling, which saves time. Depending on the intensity of your application, these tools can range in price and durability, with lower-end models, such as the Spotnails MT9764, available on Nail Gun Depot for less than $250, while higher-end models, such as the Aerosmith SurePin CT90, can cost $1,000 or more.
Using a concrete nailer on a surface that is not solid enough can result in cracking or damage to the material, such as wood - or even cement - so it's important that you use the appropriate nailer for the project you are completing. See our article on Brad Nailers vs. Finish Nailers for finish and trim applications.
Also, keep in mind that a concrete/steel t-nailer will require different types of collated fasteners than other nail guns. These fasteners are commonly known as Concrete Pins and/or T-Nails. They are harder than a traditional nail and feature a special, tack design, to increase grip power. Applications that allow concrete pins and t-nails to perform optimally include the installation of furring strips, plywood to concrete nailing, wire lath installation, steel banding to concrete, wood to metal, decking, fencing, subfloor to concrete slab and more.
~ The Nail Gun Depot Team