Senco DuraSpin EA0314 Phillips Bits - 2 Pack

Senco DuraSpin EA0314 Phillips Bits - 2 Pack
EA0314
Box Count: 2
In Stock,Subject To Manufacturer Availability
Product Overview
Senco DuraSpin EA0314 includes two, 8-5/16" Phillips bits. EA0314 is intended for screwdriver attachments. Use with the Senco DS530 Series: DS532-AC and DS534-AC. Bits are also compatible with the following retired tools: Senco DuraSpin DS320, DuraSpin DS425AC and DuraSpin DS440AC screw guns, when attaching to the SG2510, SG4100 or Makita with ADP019/MB0174.
WARNING:
California residents, this item qualifies for
Proposition 65
legislation.
Specifications
Box Count 2
SKU EA0314
UPC 741474095306
Brand Senco
Condition New
Tool Compatibility DS530 Series and (Retired Tools) DuraSpin DS320, DS425AC, DS440AC When Attaching to SG2510, SG4100, Makita ADP019, MB0174
Case/Bag Included No
Drive Type #9 Phillips
Item Length 8-5/16"
Housing Material Heat Treated Steel
Product Type Phillips Bits
Special Offer Available No
Reviews/Q&A
Product Questions
No questions yet. Be the first to ask the question!
Accessories
Often Purchased Together
Free Shipping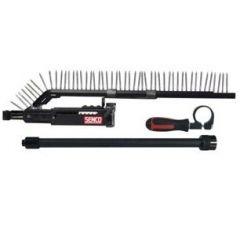 Free Shipping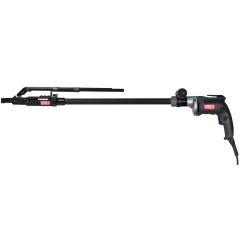 Free Shipping