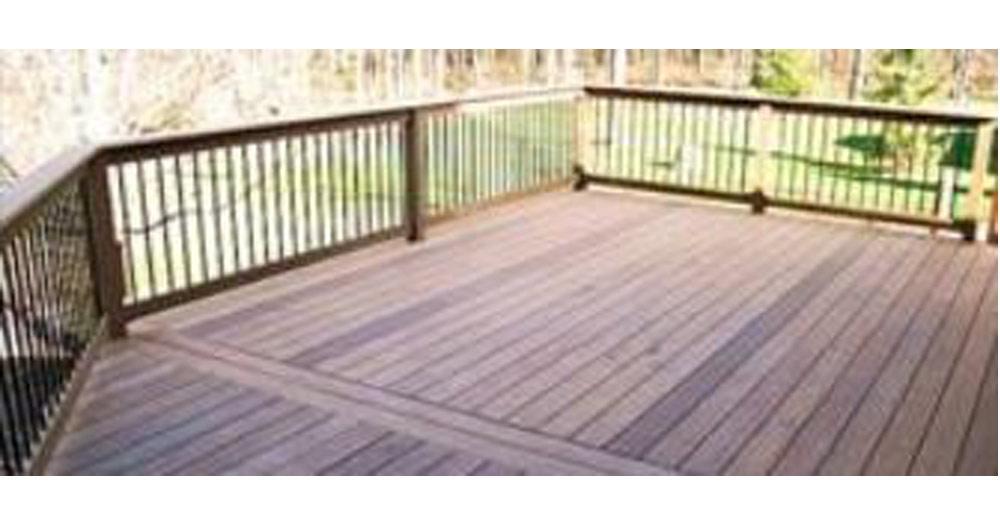 Summer is approaching quickly, which means its time to enjoy the longer evening hours with some much needed time outdoors. For many Americans, this means relaxing on their deck or patio. An important feature on new and old homes alike, a large, well-built deck can add major profit margins to your home's resale value. If you are considering the addition of a new deck to your home, or are replacing an existing one, learn about some of the tips and tools that will help you build the ultimate deck - here on Nail Gun Depot's blog.
The actual process of building a deck can take weeks - or even months - depending on its size and the amount of resources you have to pour into it. Because it is such an intricate and drawn out process, we are just going to focus on the major milestones in the deck building process. If this is your first woodworking or deck building project, we recommend you consult a professional to help you create the deck of your dreams. One or two missed steps can lead to expensive repairs and time lost.
If you are building a new deck, you will have to start with its foundation - also known as its footing. Typically, footing(s) are poured concrete that you then attach post anchors and beams to, with a power drill. Meanwhile, you will also have to anchor and attach a ledger board to the wall of your house - or the supporting structure - to anchor the deck. You will then anchor the joists to the ledger board.
Once you have installed joists to the beams and the frame is in place, you will then need to consider how you want to attach the flooring of your deck. There are a couple ways to go about flooring installation. You will want to use a deck screw, treated for outside use - Senco offers a full line-up of Duraspin deck screws. If you choose to do a traditional deckfloor install, you should think about using a screw gun with an extension, such as the DuraSpin DS425-AC. The benefit to using this screw gun for deck floors - or any sub-floor installation - is that it has an extendable arm, which eliminates the need to bend over or kneel down to drive screws. Quik Drive also offers decking screws and attachments that are comparable in form and function to that of DuraSpin - and come with a lifetime warranty.
If you don't like the appearance of deck screws, you can opt for a slightly different method of floorboard installation. The CAMO Marksman Pro system drives CAMO deck screws in at an angle to create the appearance of a fastener-free deck. Like the DS425-AC DuraSpin, the CAMO Marksman Pro will work with hardwood and composite decking applications. The Marksman Pro works with most power drills by simply positioning the system over a board, loading your fasteners, and driving the deck screws in with the drill.
In addition to the flooring installation, you will also need to build stairs - assuming the deck is going to connect with the ground below it - and install a railing that surrounds the deck. Depending on the type of wood you are using, if you are building a wood deck, check to see how long the wood needs to set before it is ready for stain.
For more information on deck building tools and fasteners, contact us at Nail Gun Depot.
~ The Nail Gun Depot Team