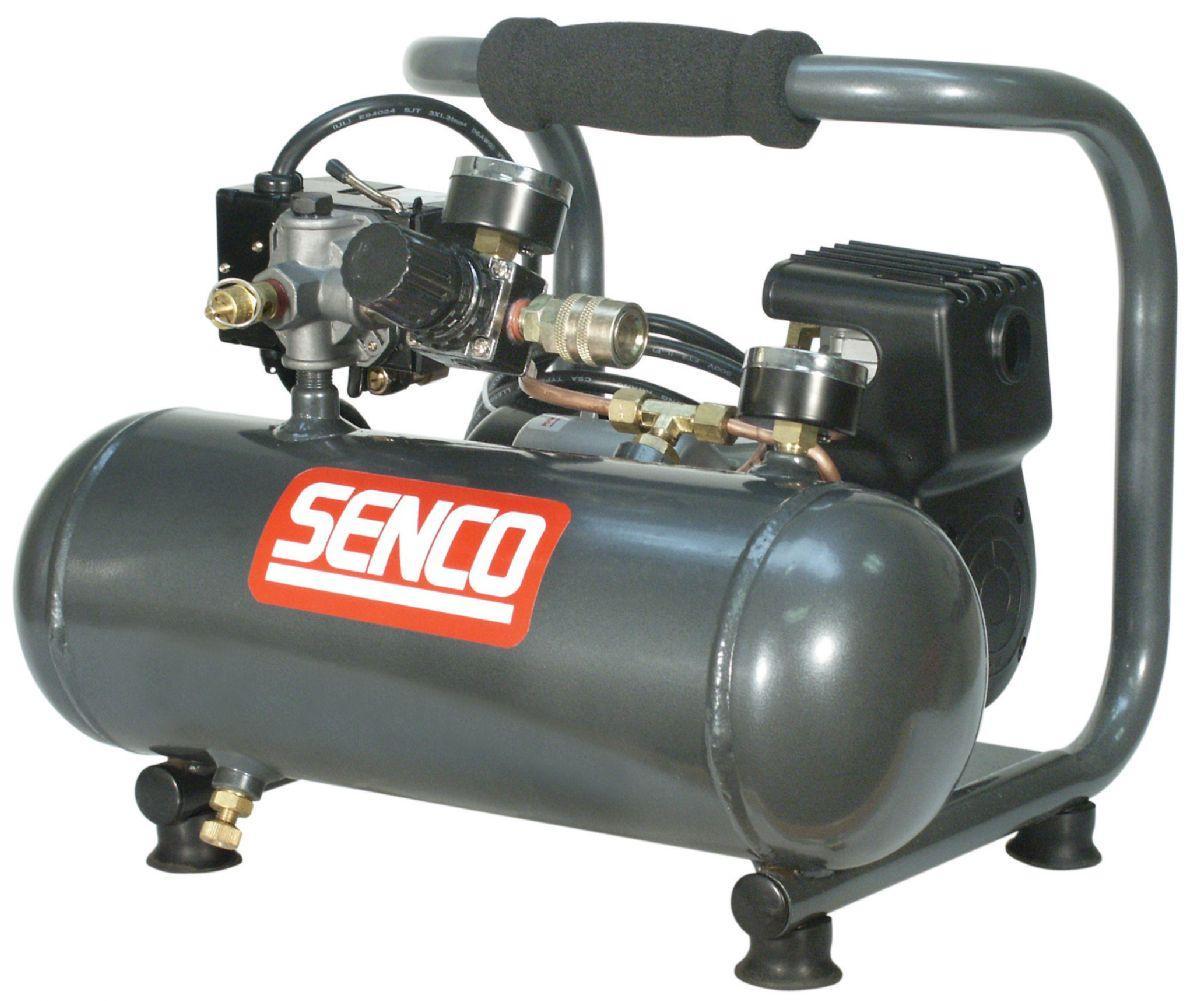 We've talked a lot about pneumatic tools, such as nailers and staple guns, but what about the compressors that bring these tools to life? The air compressor you use can make or break your business, so it makes sense that you want to use a compressor that is durable, reliable and capable of providing the right amount of air pressure to your tool.
Air compressors range in price, based on a variety of criteria including size, power and available features. Smaller units, such as Senco's PC1010 portable air compressor, whereas larger, more powerful units, such as Rol-Air's 8422HK30 nine horsepower compressor, is quite a bit pricier.
The first criteria to determine which compressor is right for you - where will it be used? Make sure to choose a compressor with the correct voltage for the space it will be used in. Always operate your electric compressor as close to its source of power as possible. If an extension cord must be used, consider using a heavy duty cord. If electricity is not accessible on the job site, you might find it easier to use a gas powered compressor. Gas powered compressors are generally more powerful as well - which might be useful for heavy duty projects.
Next, you need to determine the appropriate tank size. Contrary to what some believe, tank size does not affect the amount of air delivered, but it does influence how much the motor runs. Planning to use more than one tool at the same time? You will probably want a compressor with a larger tank. The more tools connected, the more air pressure that is being used. If you want to reduce the amount of strain on the motor, consider a larger tank size. However, remember that a larger tank might reduce portability.
Some models also come with available features, such as multi-tool use with the Bostitch CAP2060P (replaced by Bostitch BTFP02012), trays and attachments for tools and fasteners with the Bostitch CAP1512-OF, or low operating noise with the Bostitch BTFP02011 (replaced by Bostitch BTFP02012).
Oil-less or lubricated? Most conventional compressors require regular monitoring of oil levels, which can be a burden if you have multiple people using the same compressor, traveling from job to job. Just as a car, if oil is not replenished, the motor will seize. There is an upside to lubricated air compressors though - they are typically more durable and capable of heavy use. If you are an amateur DIYer, you might find the oil-less compressor more suitable to your needs - if it is only intended for occasional use. Oil-less compressors typically work best with lower volume, less intense use - but don't worry, they still can pack a punch.
Buying a reputable brand, such as Senco, Bostitch or Rol-Air can provide additional peace of mind - and generally brands such as these offer a better warranty.
Want more information about
air compressors
? Let us
answer all of your questions and find the perfect compressor to meet your needs.
~ The Nail Gun Depot Team