Power At Hand: The Dewalt DCFS950 Fencing Stapler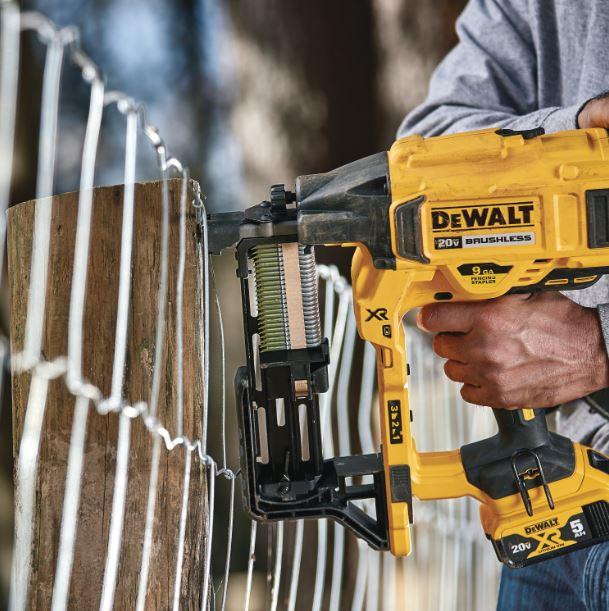 If there's one job that could benefit from using a cordless tool, it's agricultural fencing. Particularly livestock and utility fencing, which places the user out in an expansive area of land, at the mercy of the elements and without a power source. Dewalt aims to rectify those elemental issues with the MAX XR 20V DCFS950 fencing stapler.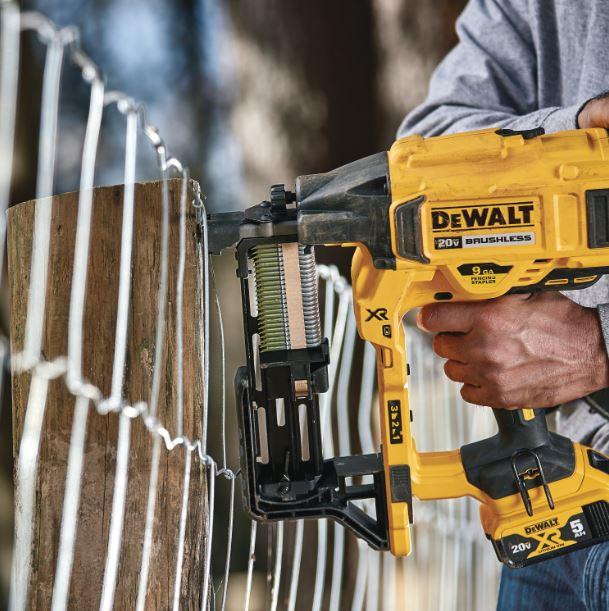 Hand hammering staples has long been the go-to fastening method for wire fencing, however it's inefficient, hard on the body, and it scores a major thumbs down when you miss and hit a digit. Hauling compressors and air hoses for pneumatic staplers is a literal drag.
Battery-and-gas-powered fence staplers offer convenience in that they eliminate reliance on compressors, though they can be cumbersome—not to mention they require two types of power to run. Now there's a sharp new, and pretty tough kid in the field.
Why You Need the Dewalt DCFS950 Fencing Stapler
Operating on 100% battery power, the DCFS950 fence stapler dispenses with the large compressor and the need to purchase two separate power sources, providing you with an autonomous tool, and one with the greatest freedom of movement.
As for performance, the DCFS950 fence stapler drives staples three times faster than hammering by hand. Dewalt estimates that this amounts to 1,400 feet of fencing per battery charge. That figure is based on a rate of five staples per post with 12 feet between posts and the brand's 1-1/2" staple. That's when driving fasteners on the tool's Speed 1, while using rapid sequential mode.
If you're a brand loyalist, then you already know that Dewalt released the DCN701 Cordless Electrical Cable Stapler last year. Part of the cordless 20V MAX family of tools, it gets high marks in its field, and we expect this new fence stapler to do the same.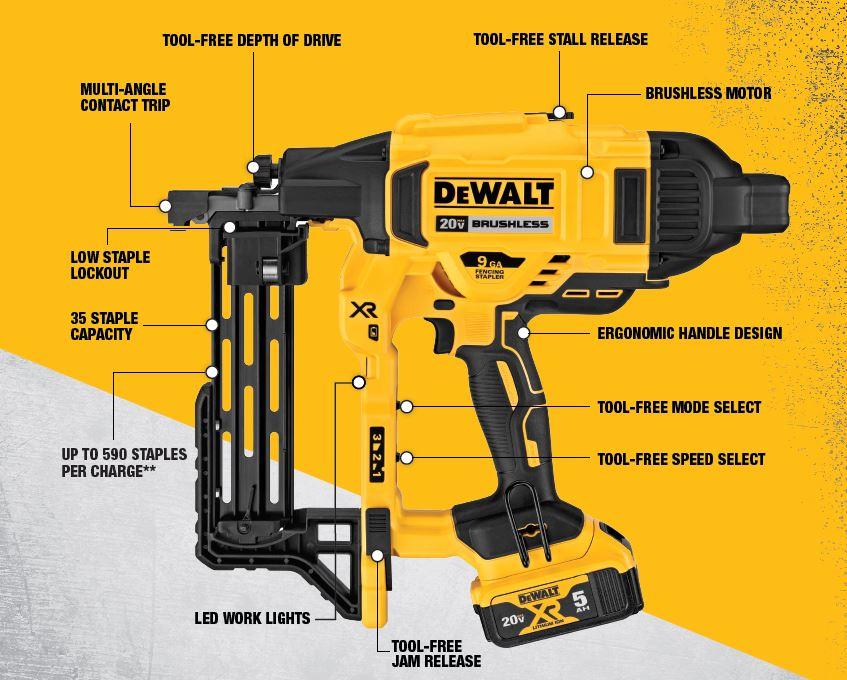 Features on the Dewalt DCFS950 Stapler
Designed for agricultural fencing applications such as woven, barbed wire and high-tensile wire, the DCFS950 stapler is suited for livestock containment, predator prevention, and field and deer fencing. The cordless fence stapler is sleek, ergonomically designed and runs on a brushless motor, touted to offer less maintenance and greater efficiency. The DCFS950 drives 9-gauge barbed staples from 1-1/2" to 2" long with a 0.157" diameter wire.
There's a slew of user-friendly features on this fencing tool. For starters, the tool has a selectable trigger, giving the option of sequential or rapid firing. A multi-angle contact trip facilitates accurate staple placement, and dry-fire lockout prevents damage to wooden fencing, tool and fasteners.
For greater visibility, the tool features an integral LED working light, a feature that seems to be a new standard among cordless tools. Furthermore, you get tool-free jam clearance, depth of drive adjustment, stall release—and multiple power settings all tool-free.
Speaking of those power settings, the DCFS950 is a heavy lifter, offering three speed settings. Depending upon your particular fencing application and staple length, you can choose from 13,000/14,000,15,000 RPMs. No need to switch tools with this stapler. Having all of these amenities on board, makes for a convenient fencing tool—and one that stands to give competitors a run for their money.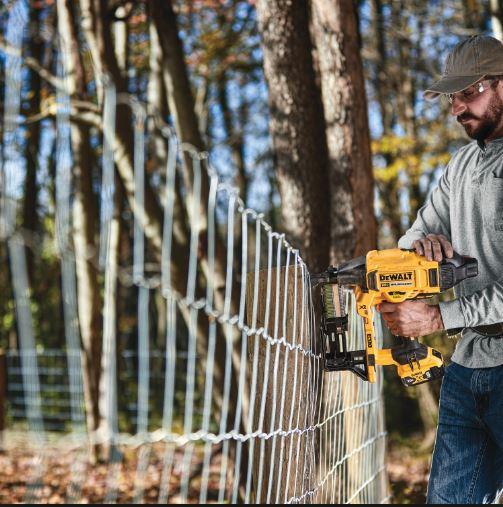 How to Get the Dewalt DCFS950 Stapler
The Dewalt cordless fence stapler is sold as part of a kit (DCFS950P2) or as a bare tool (DCFS950B) with an adjustable belt hook. The kit includes two 20V batteries, charger, and a tool bag.
If you already own Dewalt 20V batteries, you could save by just getting the fence stapler. But if you get the kit, you get more running time on the batteries. The DCB205 batteries sold in the kit have 5 Ah of running time, certainly welcome if you're planning to be out in the field a while. Sold alone, they run $155, so the two that come in the kit make for a real bargain.
The choice is yours, but if you do any amount of wire fencing we think this tool will be the best new "field hand" money can buy. What do you think? Let us know in the comments!
---
Shop Nail Gun Depot:
Dewalt DCFS950B Cordless Fencing Stapler
Dewalt DCFS950P2 Cordless Fencing Stapler Kit