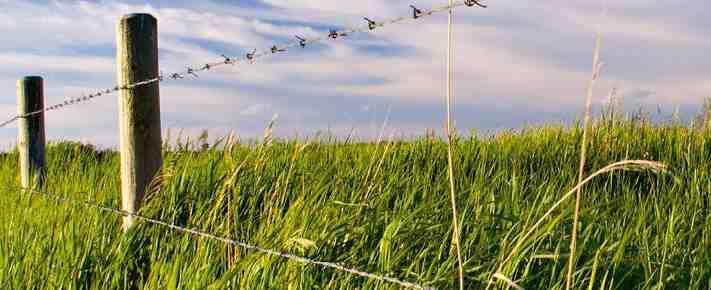 Big news coming from Alabama, as Fasco has finally announced a cordless fencing stapler is on its way. Nail Gun Depot has the scoop before anyone else. 
If you're a fence builder, you've probably heard of Fasco's F46 40-315 pneumatic fence stapler, as it currently dominates the U.S. wire fencing industry. Up until now though, U.S. wire fence installers have been fairly limited in the fastening tools available to them - particularly when talking about cordless staplers. Fasco promises to change that.
The first of its kind from Fasco, the 11616F cordless fence stapler brings cordless technology to the U.S. fence building industry. Designed to drive the same 10.5 gauge fencing staples as its air-powered sibling, the Fasco 11616F cordless stapler operates via combined use of battery-power and fuel cell. Capable of firing 5,200 shots per battery charge, and 1,200 shots per fuel cartridge, Fasco's cordless fence staple gun offers the best in utility, reliability and performance.
Most features from the Fasco F46 40-315 air-powered fencing stapler will carry over into the cordless model. In essence, it appears you'll get the same tool, but without the limitations of an air compressor and hose.
Users will enjoy a laundry list of features on the Fasco 11616F cordless fencing stapler, some of which include a top load magazine, single-shot actuation, adjustable depth of drive, and comfort grip. Ideal for all types of wire fencing attached to wood, including chain link fences, barbed wire, hi tensile wire, animal cages, live stock panel closures and much more, this is the cordless fencing stapler we've been waiting for. And, you get a carrying case, spare battery, battery charger and two fuel cells included with the tool, compliments of Fasco.
Don't forget. The Fasco 11616F does require both fuel cell and battery to operate. However, Fasco fuel cartridges can be interchanged with the Paslode 816000 IMCT red framer fuel cells.
More to come, once we've put this tool through its paces in the field. Look for the Fasco 11616F to officially hit the market sometime in late Fall 2016. In the meantime, would you trade your air hose and go cordless with this new Fasco fencing stapler?
~The Nail Gun Depot Team