Tool Review: Metabo HPT N1804DAM Cordless 18 Ga. Narrow Crown Stapler Kit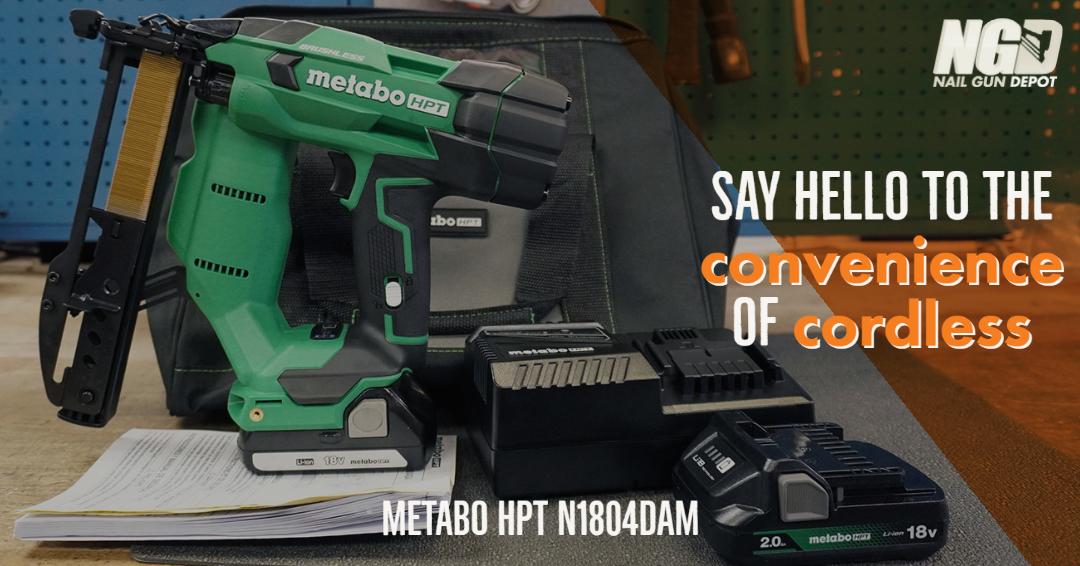 If you're looking for a reliable and efficient narrow crown stapler, the Metabo HPT N1804DAM 18V 18 Ga. Narrow Crown Stapler Kit is worth checking out. This cordless stapler is equipped with a unique air drive system that provides high and stable driving power, making it a great addition to any job site. Let's take a closer look.
Metabo HPT (formerly Hitachi Power Tools) is a well-established brand in the power tool industry, with over 70 years of experience in producing high-quality tools for professionals and DIY enthusiasts alike. Originally founded in 1948 as Hitachi Koki, the company began by producing electric power tools and has since expanded into a variety of other industries, including automotive and construction equipment. In 2018, Hitachi Power Tools was rebranded as Metabo HPT. With a focus on innovation and reliability, Metabo HPT continues to provide top-notch power tools, including the all-new N1804DAM 18V 18 Ga. Narrow Crown Stapler.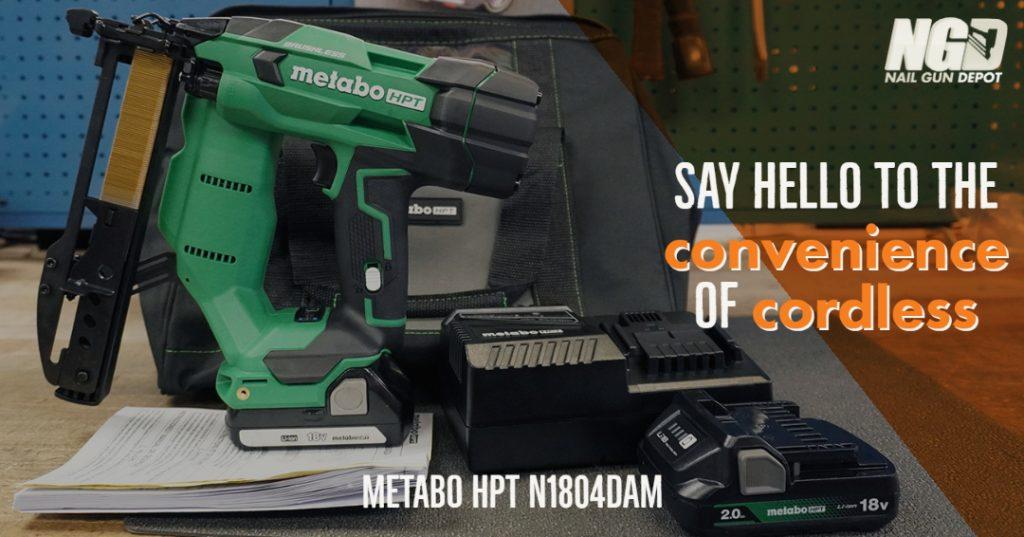 One of the standout features of this stapler is its ability to fire up to 1300 staples per charge, providing plenty of power for a full day's work without needing to stop and recharge. The air spring drive system also ensures zero ramp-up time and increased driving speed, making your work faster and more efficient. All of Metabo HPT's cordless nailers and staplers are cross-compatible with the powerful MultiVolt battery platform too, when a little extra juice is necessary.
The Metabo HPT N1804DAM is lightweight, coming in at only 4.4 lbs, which means it's comfortable to use for extended periods of time without causing fatigue. It also features a selectable trigger and an adjustable belt hook, both of which add to its convenience and ease of use.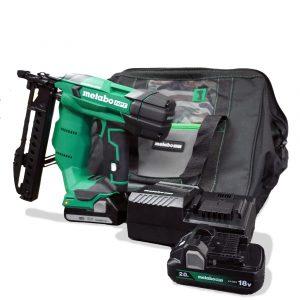 This stapler is ideal for a wide range of applications, including soffit installation (an excellent option when using stainless steel staples), fencing applications, and more. The stapler can drive 1/4" crown 18 gauge L series staples from 1/2" to 1-1/2" in length, giving you plenty of flexibility when it comes to the types of projects this cordless construction stapler can be used for.
When it comes to finish and trim jobs, the Metabo HPT N1804DAM Stapler Kit is a great choice. Its narrow crown design ensures that it won't mar or damage delicate surfaces, making it ideal for attaching baseboards, crown molding, and trim pieces. The tool's lightweight construction and cordless design make it easy to maneuver in tight spaces, which is often a requirement for these types of jobs.
As you know, general contracting work often requires versatile tools that can handle a variety of tasks. The Metabo HPT N1804DAM is a great option for those who need a stapler that can handle everything from roofing and decking projects to birdhouses and fencing.
Whether you're working on a home improvement project or building a piece of furniture, this stapler is a great addition to your toolkit. Its cordless design means that you can take it with you wherever you go, and its lightweight construction makes it easy to handle, even for those who may not have a lot of experience with power fastening tools.
One of the key benefits our team loved about this cordless narrow crown stapler is its portability. You can easily take it with you from job to job without worrying about being tethered to a power source. Additionally, Metabo HPT claims this narrow crown, battery-powered stapler is 22.8% lighter than the comparable DeWalt stapler, and 18.5% lighter than the comparable Milwaukee stapler.
Overall, the Metabo HPT N1804DAM 18V 18 Ga. Narrow Crown Stapler Kit is reliable, efficient, and versatile. It's currently available for pre-launch purchase from Nail Gun Depot, so check it out and compare the benefits this construction stapler offers against its pneumatic counterparts. While this cordless stapler is the first of its kind by Metabo HPT, we don't expect it to be the last cordless stapler we see from them.