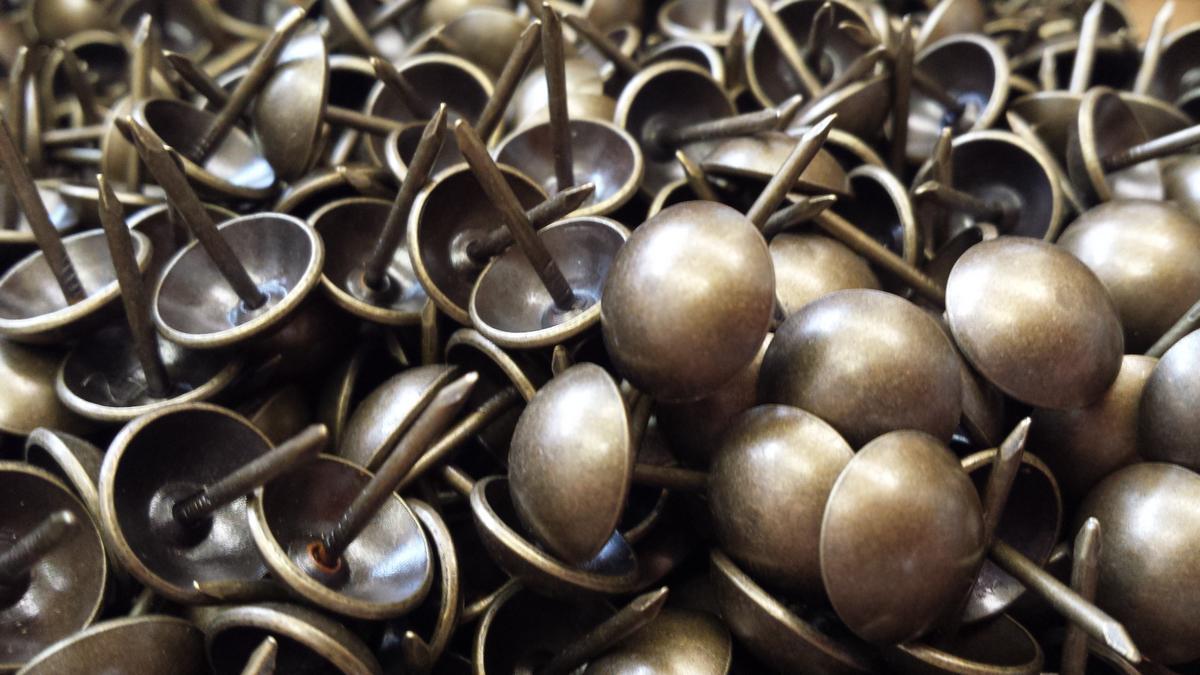 An essential accessory for anyone in the furniture building or upholstery trade, the decorative nailer eliminates hours of hammering decorative tacks into furniture - vastly reducing production time.
Ready to get started? Keep reading to learn how to use a decorative nailer.
To provide some background, decorative nails are typically found along the edge or seam of an upholstered piece of furniture. Deco nails look similar to a thumbtack, but have a cupped head (resembling an umbrella) when viewing from the side. Before the deco nailer was an option, decorative tacks were hammered into upholstered furniture one by one; a process both time consuming and tedious.
Thankfully, Uffy Tools introduced the TH-T-DECO1 pneumatic decorative upholstery nailer, which eliminates the redundant hammering of deco nails into upholstery trim. What really makes this Uffy deco nailer unique is its operation. Simply add a handful of correct size (7/16" head by 1/2" shank) deco nails into the magazine, and the tool will sort out the rest during operation.
What happens inside the magazine is something similar to a tornado, as the tool aligns each decorative nail into an automatically fed magazine.
No more expensive collated tacks. No manual alignment.
The beauty of this Uffy - it does all the work for you. Just make sure you have an air compressor that can provide 6.72 CFM at 90 PSI.
~ The Team At Nail Gun Depot