The holiday season is now in full swing, how are you decking your halls this year?
For most of us in the continental United States, things are getting chilly outside–which means it's the perfect time to do some indoor Holiday DIYs.
From beginner to more experienced DIYers, we have some great Christmas projects for you below.
Kati at Houseful of Handmade has jumped on the Christmas Tree Collar trend and has provided a step-by-step guide on how to turn 3 1x4 boards into a festive collar for your tree. Some households are kicking the tree skirt to the curb in favor of the tree collar.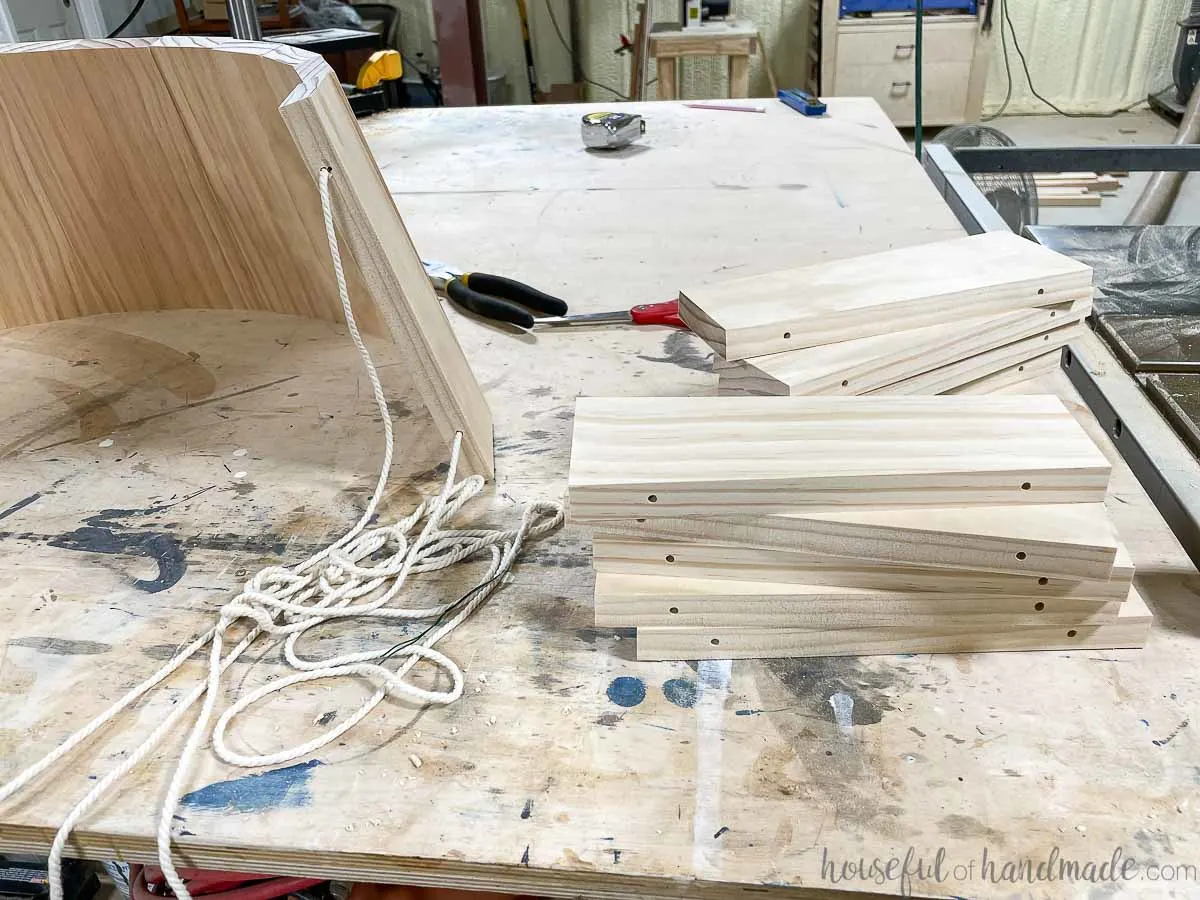 While this guide does require a couple of jigs, this project can be knocked out in a weekend.
All you'll need:
---
Pallets aren't going anywhere anytime soon and seasonal DIY projects using their boards are plentiful.
Making a pallet Christmas tree is so easy!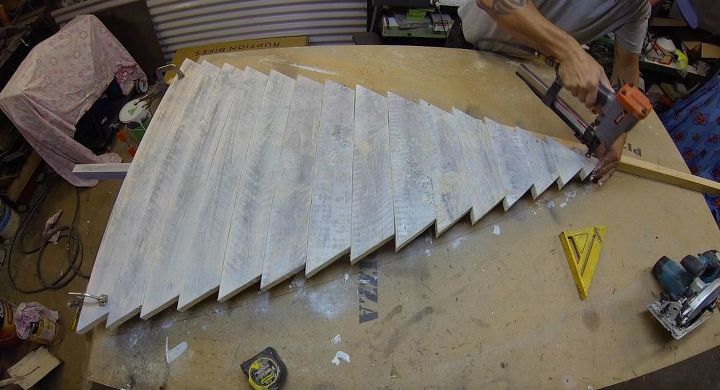 Here's what you'll need:
---
Are you looking for a simple and inexpensive way to dress up your dining table at Christmas time?
Here's one idea: use scrap wood to create a DIY Christmas centerpiece everyone is sure to talk about.
What you'll need:
---
We like to think of our outdoor space as an extension of our living room, so it's important that it's decorated in a way that reflects that.
But sometimes you don't want to spend a lot of money on decorating your patio or porch. You want something easy to make that will look great, but won't break the bank.
Enter these DIY Outdoor Lanterns using scrap wood! A simple and inexpensive way to decorate your outdoor space that anyone can make.
What you'll need:
---
We've got the perfect way to use up all those scraps of wood you've been hanging onto!
These rustic stars are easy to make, and they're great for decorating your home—or making gifts for friends and family.
All you need is a staple gun and some scrap wood. Cut out a star shape from the wood using a jigsaw or reciprocal saw (They have a free printable template). Then use your staple gun to attach the pieces together.
What you'll need:
---
Whether you're sick of that beat-up coffee table or need more pizzazz in your home, creating an upholstered ottoman from a salvaged pallet is an easy weekend project. It's a little bit of carpentry and a little bit of upholstery. The biggest benefit in creating your own upholstered coffee table (or dog lounger) is that it's custom - you choose the fabric and the details. Inspiration can come from a photo. It can be as simple as that.
For step-by-step instruction, Shelly Leer of Home Room breaks it down from start to finish in her guest post: "How To Build & Upholster Your Own Salvage Pallet Ottoman". Be sure to pay careful attention to how she uses her BeA 71/16-436LN long-nose upholstery stapler.
❅Good Luck & Happy Holidays,
The Nail Gun Depot Team
---