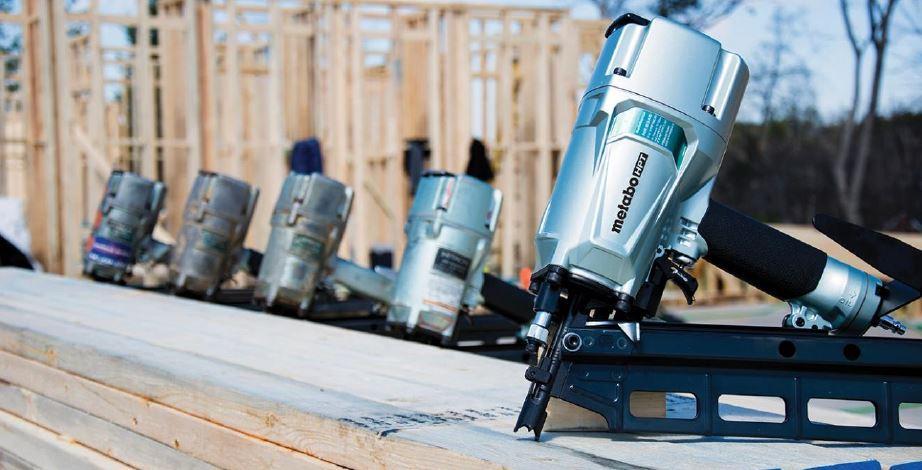 Big news from an age-old brand, as Hitachi Power Tools announced they will transition the iconic "Hitachi" brand name to "Metabo HPT." The branding change is set to begin September 2018, with the launch of the company's new MultiVolt cordless platform. Hitachi anticipates existing product lines will transition no later than early 2019.
But, what does this mean for Hitachi tool owners?
Here's what we know:
First, and foremost, Hitachi wants owners to know this transition will have no effect on the quality of their tools and service. Warranties will remain unaffected by the re-branding, so if you recently purchased a new Hitachi tool, rest assured that your warranty will not change.
Furthermore, build quality remains the same - Metabo HPT tools will share identical parts and engineering technology as current Hitachi tools.
So, what will change? In Hitachi's official announcement today, the company emphasizes they are simply re-branding their tools with a new name and logo. Users may see minor changes to part numbers, once the transition is complete, but will otherwise enjoy the exact same tools that built Hitachi's reputation for quality and value.
Why change the name? Hitachi Power Tools USA was acquired by an investment firm, which elected to change the company name, as it is no longer affiliated with Hitachi Ltd. While Metabo HPT and Metabo are both owned by the same group of companies, each brand will operate independent of the other.
What won't change? According to Hitachi, products will retain current brand identity: same color, same models, same warranties and the same battery interchangeability. They will be made by the same people, in the same factories, with the same specifications and focus on innovation that customers have come to expect. All products will continue to be covered and supported by the same industry-leading warranties and service. Hitachi Power Tools products will be interchangeable with Metabo HPT products, and Metabo HPT products will be interchangeable with Hitachi Power Tool products.
What products will transition to Metabo HPT? In the official release from Hitachi, the company states their full line of power tools, fasteners, accessories and outdoor power equipment products for North America will transition to the new Metabo HPT brand name.
When will the transition take place? While the official announcement released March 12, 2018, the company plans to kick-start the transition in September, with the launch of their MultiVolt cordless platform. For existing Hitachi products, we don't expect to see most models' branding change until December - and into the 2019 calendar year.
Metabo HPT packaging and signage at point of sale during the transition will feature both names and logos, to clearly communicate the changeover from Hitachi Power Tools.
As the transition approaches, stay tuned for additional details. Here's a link to Hitachi Power Tools' official news release.
~ The Nail Gun Depot Team