The Difference Between Brad Nails vs Finish Nails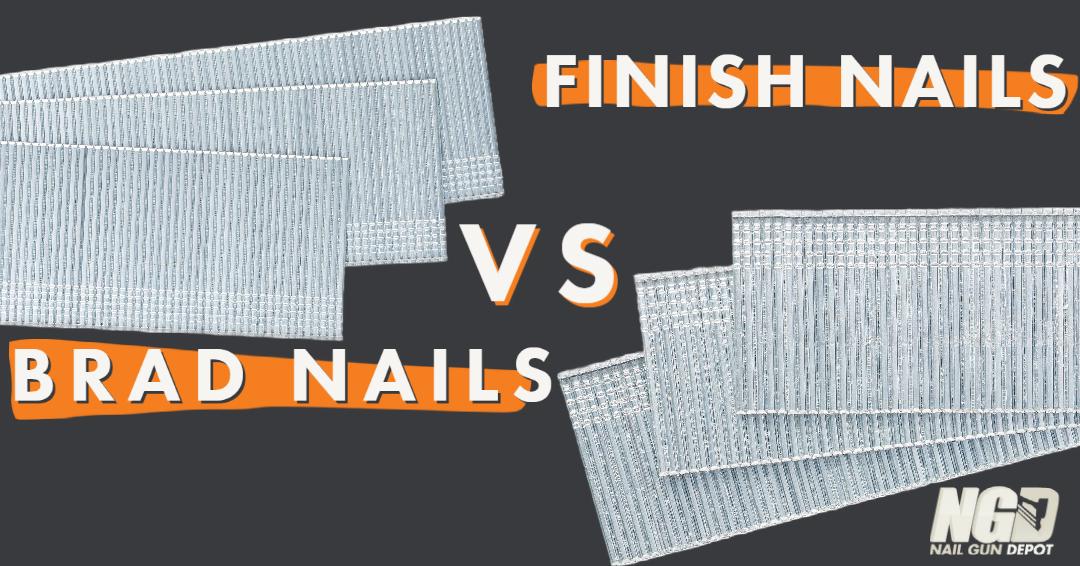 [Updated 02/23/2023]
Question: "What's the difference between brad nails and finish nails? Which should I use for my job?"
Answer: Whether to use brads or finish nails depends on your woodworking task and the amount of holding power you need. Let's look at the differences between the two kinds of nails.
Benefits of Brad Nails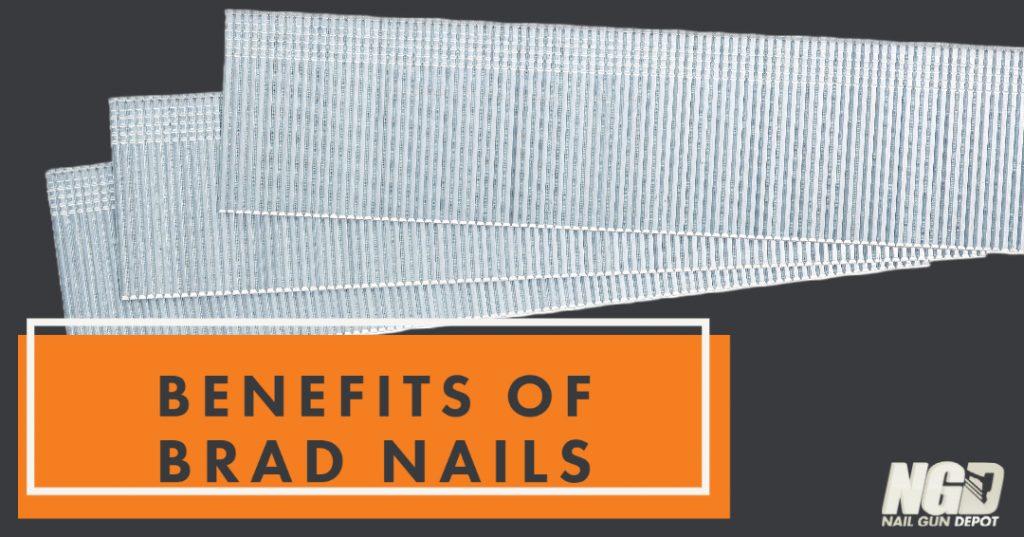 Brad nails are formed from a fine, 18-gauge wire, so they are smaller in diameter than finish nails and typically have less holding strength. They're better suited for tasks like light decorative trim and molding, panel installation and crafts. Their size also helps prevent surface splitting, which can occur if the fastener is too large for the material it's being driven into.
One of the benefits to an 18-gauge brad is its size. Thanks to a smaller head and diameter, brad nails are easier to conceal in small pieces of wood trim. With a smaller head size, it's possible that the insertion point may not even need to be concealed with wood putty. In other words, 18-gauge brad nails provide a cleaner look than a finish nail without extra touch-up involved.
Benefits of Finish Nails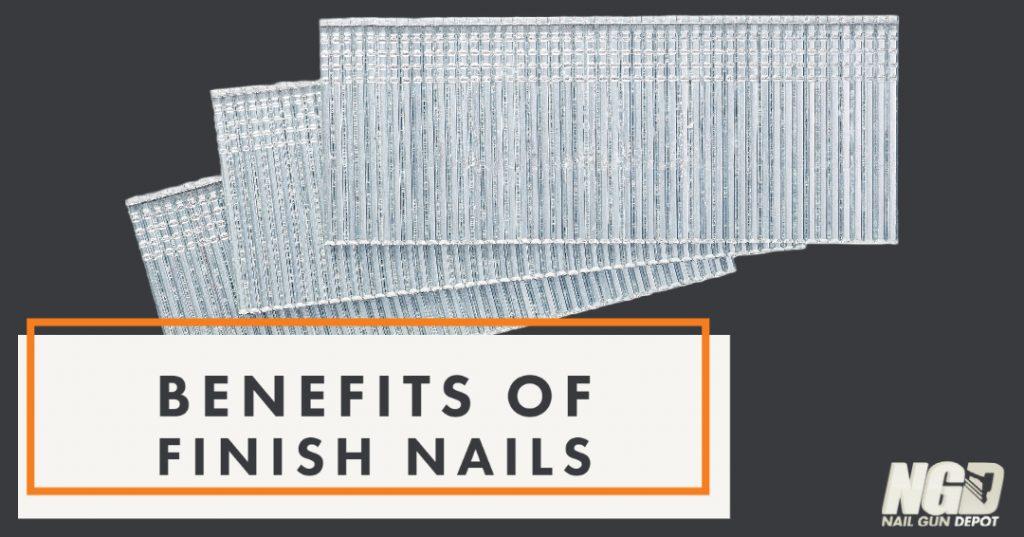 Finish nails are made from heavier 15- or 16-gauge wire, which means they can handle a greater payload. For larger trim, such as baseboards or crown molding, a finish nail is more suitable. A finish nail offers increased support and withdrawal resistance versus the brad nail, making it the better choice when installing larger trim and woodwork.
Because it leaves a more visible hole in the surface, a fully driven finish nail almost always requires follow-up attention—which includes being puttied over to conceal the "shiner" (the exposed insertion point of a nail).
According to Senco, "The initial tool purchased by most consumers is typically some kind of brad nailer for attaching finish molding. Most who have used a hammer to drive small brads know the frustration when these nails bend - not to mention the possibility for damage if using too much force. The brad nailer makes these small trim jobs a breeze, with high-quality results."

The fact is, most carpenters use a combination of finish and brad tools. If you're just getting started, it's probably best to compare your application against the tools you are considering. From there, consider the tool that will suit your overall needs best.
---
Shop Nail Gun Depot:
Brad Nails
Finish Nails
16-Gauge Straight Finish Nails
16-Gauge Angled Finish Nails
15-Gauge Angled Finish Nails (DA Type)
15-Gauge Finish Nails (FN Type)
11 Comment(s)
Keith Evans
Oct 02, 2022 02:51
I'm planning to put up 3/4" T&G boards for a soffit. I might use 1/2" depending on price and availability. Will be purchasing a 18v Makita nail gun or the Ryobi.
Which nailer is best, 18g or 16g?
Nail Gun Depot
Oct 03, 2022 07:05
For thicker substrate, 16 gauge will offer the best holding power but will leave a more noticeable drive hole. I'd say 16 gauge is probably the best option, all things considered.
Adrian Francis
Jun 17, 2022 01:27
I have an exterior project in mind which will require the use of lots if brad nails. I intend to use my nail gun and am considering using galvanised brads, the strip type, but need some info first. Although manufacturers claim the brads are galvanised are they galvanised on the side where they break off from the strip or is that bare metal? Thanks. I hope I have clearly explained my question and if not please contact me.
Nail Gun Depot
Aug 08, 2022 08:41
Adrian, yes, each nail is fully treated making all surfaces completely galvanized.
alton Hardy
Nov 21, 2018 17:48
fixing to buy nail gun trying to figure out which one I need to buy remodeling a old house figuring out which one I need to buy can you help thanks
Nail Gun Depot
Nov 23, 2018 06:18
It really depends on the type of projects you're looking to complete. We carry all types of nail gun, but you may need more than one depending on what you're doing. For interior finish work, we usually suggest starting with an 18 gauge brad nailer for light woodwork.
Roger Pack
Aug 06, 2018 15:39
so can you use brad's for baseboard?
Nail Gun Depot
Aug 07, 2018 05:46
Yes, an 18 gauge brad can be used for most baseboard installations.
John Duke
Mar 12, 2018 12:14
Will Porter Cable 18 ga brad nails and Craftsman 18 ga brad nails work in my Bostich gun as well as Bostich 18 ga brad nails?
Nail Gun Depot
Mar 12, 2018 12:36
In most instances, they should all be interchangeable, assuming the nails are within the length range the tool can run.
Load more comments