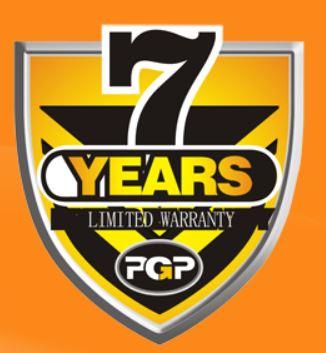 Picture this: The nailer you bought six months ago suddenly stops running. The power supply is fine, but the tool's dead. Time to visit an authorized repair center - but who's on the hook for the repair bill? You might be surprised at the answer. Learn more about your nailer's warranty, what constitutes a wearable part, and everything else you need to know before picking up the tab for your tool's repair bill - here on the Nail Gun Network.
The best advice we can give you regarding warranty coverage for your tool - or any item for that matter - read the fine print carefully. Every manufacturer has their own legal staff that writes and reviews what is covered in a product warranty, down to the smallest screw. With that said, use the following as a general overview of what would typically be included within the warranty coverage for a brand-new nail gun. Always consult the manufacturer's warranty policy before filing your claim.
Believe it or not, the clause that trips up our customers most frequently - when they find out their warranty does not include wearable parts. This leads to the next question, what's considered a wearable part? There's a general consensus among manufacturers that wearable parts include the following components: o-rings, bumpers and driver blades. Some manufacturers might categorize additional components as wearable, but you can almost always guarantee the three parts above WILL NOT be included in your warranty coverage.
NOTE: Some warranties only cover parts, excluding labor expense. This is particularly true in warranties that extend beyond the standard one-year guarantee. Generally, each manufacturer will specify if this is the case.
Don't kick the dirt just yet! All three of the components mentioned earlier are relatively inexpensive to repair, and are considered regular maintenance items on your nailer. Just like you would change the oil filter in your car or replace the brakes, these items require periodic attention to keep your nail gun performing at its best.
Furthermore, what about the components that ARE covered by the warranty? Most brands of nail gun, staple gun or screw gun offer a standard one-year manufacturer's warranty. Some brands go above and beyond, offering additional protection for their product owners. If you are looking for a lifetime guarantee, Quik Drive stands behind their screw gun attachments with their limited-lifetime warranty. While it only covers the attachment (motors generally come with one year of coverage), it demonstrates the quality and durability representative of these products. Bostitch and Freeman Tools offer seven-year warranties on many of their nailers and staplers, and Senco offers a five-year warranty on its XP line of pneumatic tools.
One final point to remember, a warranty's coverage only protects against normal use. It's ultimately up to the manufacturer to determine whether or not the owner has taken the necessary measures to ensure their tool was properly cared for prior to failure. In almost all instances, this rules out accidental damage or undue abuse. For example, if the nailer was left outside permanently and exposed to harsh conditions as a result, it could void your warranty coverage. Likewise, if a roofing nailer is dropped from a two-story roof, coverage would most likely be voided as well. Making alterations to a tool is another way to void its warranty.
Here's our best advice. Maintain your tools per the manufacturer's specifications, see that they are not misused or abused, and have them serviced at the first sign of trouble. Some manufacturers offer the ability to register your tool online, which helps to confirm the range of time your warranty is valid. Save your sales receipts and keep your tool's service records on-hand if applicable. If you stick to these rules, your nailer, stapler or screw gun should provide many years of reliable service.
~ The Nail Gun Depot Team