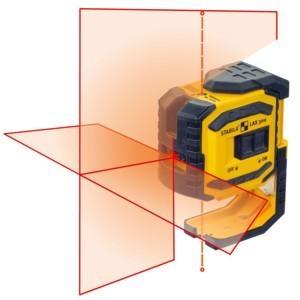 [Updated 03/15/2023]
The principles of measurement in the construction industry have remained unchanged for hundreds - if not thousands - of years; but materials, assembly procedures, and the interaction between various trades - not to mention time and cost pressures, have changed. The precise reason why every contractor should be using laser measuring instruments now, more than ever. Don't jump the gun and purchase the wrong technology... Rather, before buying, determine what functions you need, how you will use it, and budget accordingly. Learn more about laser levels on the Nail Gun Network.
Let's start with some basics - which type of laser measuring device do you need? Self-leveling lasers vary in price, depending on what features the user needs. Look to spend anywhere from $200 to $500 for a decent laser level. Keep in mind, paying a little extra upfront for quality will hopefully prevent an untimely demise. Many of Stabila's products, for example, come with degrees of dust and waterproofing protection - with certain models such as the LAR300 Off Road self-leveling laser system, designed specifically for dust, water, and drop protection.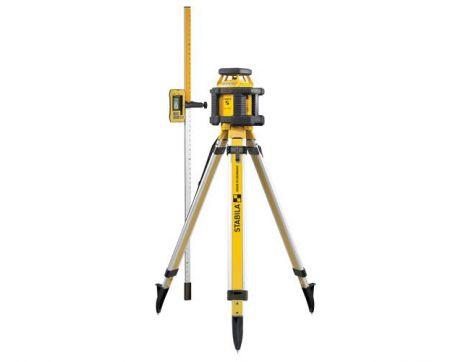 Some laser levels are designed for specific applications, such as concrete construction, interior construction and general contracting. Make sure to research the different features available - and compare available models for their features. Depending on the model, features can include the ability to rotate, project grid lines, target specific points and more. Construction contractors might find they need more than a basic laser level - which is why Stabila offers several models as full kits too. Depending on the kit, this could include a mounting device or tripod, long distance receiver, laser measuring tool and more.
For engineers and project managers, who might not need a laser level during prefabrication planning, Stabila offers an assortment of laser distance measuring devices too. The top-of-the-line LD 520 model can convert measurements, estimate labor and material costs, and store data - among other features.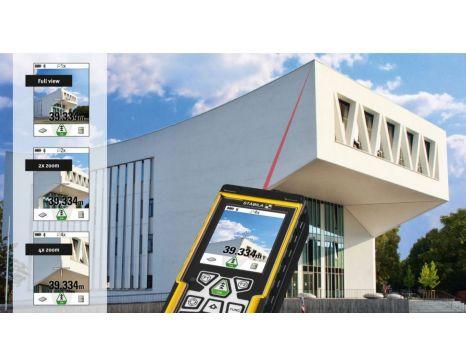 No matter the project, there's a laser level or measuring tool to bring balance to your work.